Cupid's Chase 5K
Run with your heart this Valentine's Day weekend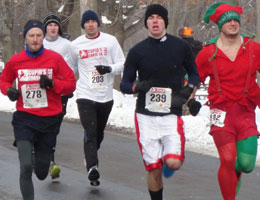 On Saturday, February 13, 2016, Community Options, Inc. will hold their annual Cupid's Chase 5K. All proceeds will go towards supporting people with disabilities. Check out our Cupid's Chase facebook page for more information.
COI invites walkers, runners, joggers, and rollers (baby strollers and wheelchairs) to come out and participate. Singles wear "Available" t-shirts and taken people/couples wear "Unavailable" shirts. Even if you can't join in the race, come support a great cause and have a good time doing so!
The Cupid's Chase 5k will take place in the following locations.
Arizona
Kentucky
New Jersey
New Mexico
New York
Pennsylvania
South Carolina
Tennessee
Texas