June 28, 2023 | latrobebulletinnews.com online article
Community Options presents A Chance to Dance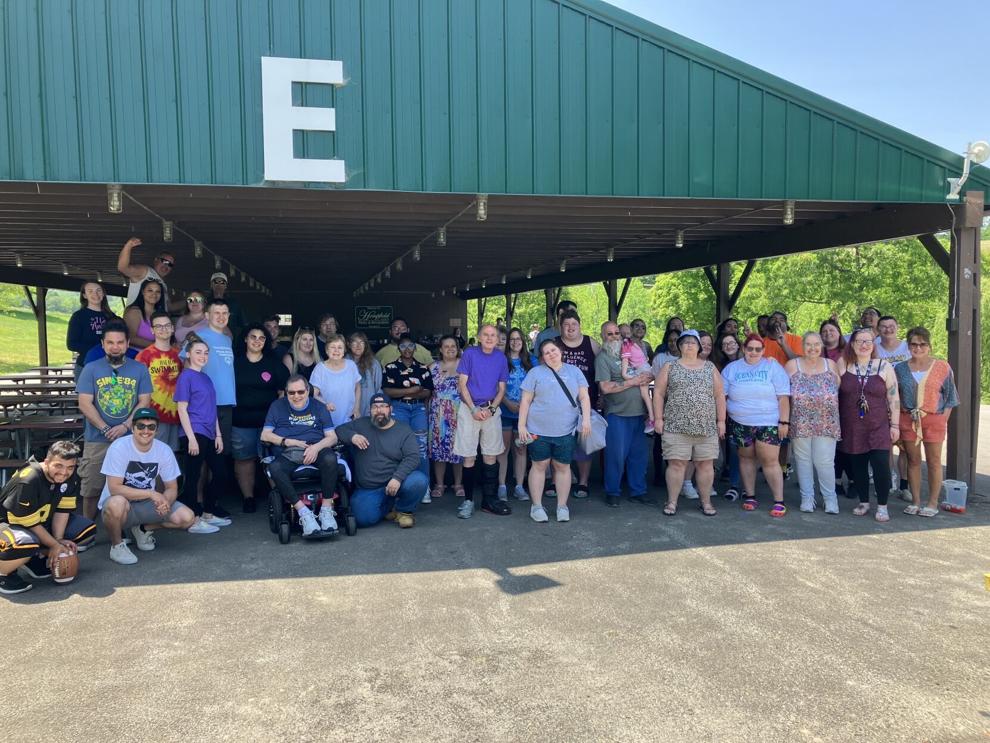 Members of the community will have an opportunity to cut it up on the dance floor July 9 at the Live! Casino Pittsburgh in Hempfield Township.
The event, "A Chance to Dance," is being hosted by the Community Options Westmoreland Region and will benefit individuals with disabilities. The event will run from 6-9 p.m., and be held in the PBR Room at the casino.
Katelyn Hainesworth is the program manager for community participation support at Community Options. Community Options is a national, nonprofit organization that provides housing and employment support for persons with disabilities.
The organization has held events for its clients in the past, from impromptu kickball games and craft days to a trip to Kennywood. But this upcoming dance will be something special for Community Options and the people they help, Hainesworth said.
A Sunday night dance will provide individuals with Community Options to meet others in the community.
"It's a good way for them to mix and mingle with other individuals within the community and place them in an adult setting," Hainesworth said. "All of our individuals are adults. They love to gamble, they love to go out and have fun, and they want to be treated as such."
A live DJ will play music at the dance. Food and soft drinks will be provided. The event will also have a cash bar.
Tickets are $10, include a guest and one staff member, and can be purchased online at Eventbrite.com.
Those who attend will also have a chance to win one of the many basket raffles, Hainesworth said.
Jeff Minkovich, a fiscal liaison with Community Options, said the dance is the organization's first endeavor with something this large. Being able to hold the event was made possible because of its relationship with Live! Casino, Minkovich said.
"(The dance) was made possible by the efforts of the casino," Minkovich said. "They have been extremely helpful in helping us to secure the funds for this."
Helping people succeed
Community Options began operating in 1989 with the goal of helping those with intellectual and developmental disabilities find suitable housing and employment opportunities.
Headquartered in Princeton, New Jersey, the nonprofit has grown to more than 50 regional offices in 11 states.
The office in Westmoreland County has also seen growth in its 10 years here, mainly in part to the tremendous need, said Stephen Hall, executive director at the Community Options Westmoreland Region Office.
When Community Options first opened in the area, they provided services not only to Westmoreland County but to both Armstrong and Indiana counties as well. The office has since grown and splintered into its own regional offices. Now, the organization has 18 offices throughout the state.
Today, Community Options in Westmoreland County has 30 in-home persons living in 17 homes, with an 18th home under construction, Hall said.
"My focus has been more toward the families that have a son or daughter at home that are in their 20s or 30s, and they can't live independently," Hall said. "We're reaching out to them, making them aware of the types of services we have."
The homes house one to three residents who are learning to care for themselves. Community Options provides the residents with staff to help with daily needs and a maintenance staff to fix household issues as they arise.
"We want them to do daily living skills," Hall said. "So we want them to do some type of chore whether they make their bed every morning, maybe they vacuum."
Along with learning to keep up with daily tasks to maintain themselves and their living space, residents have a community goal that typically includes volunteer work in the community.
The rest of the goals are individualized to the person and can range from personal finance and budgeting skills to additional emotional support.
Some residents receive 24-hour supervised home support, but those who have a greater ability to care for themselves, some of the time, are not supervised.
Community Options has also introduced its first Genius Home – a home fitted with smart home devices such as Ring cameras and alarm systems.
"That's taking (our residents) to the next level where they don't need a lot of supervision," Hall said.
Hall and the staff at Community Options continue to seek independence for their residents, but that will not be possible for everyone, he said. But with residences like the Genius Home and other advances in technology, there is hope many can achieve that independence.
"A lot of our individuals use a smartphone already or other types of technology," Hall said. "We want them to be able to continue to learn so they … can be independent.
"As many tools and resources as we can put in place for that future independence is our goal."
According to the Pennsylvania Department of Human Services, around 1,400 people utilized the state hospital system, with less than 1,000 admitted in 2021. Of the 1,400 in the state system that year, about 100 were there for long-term care.
Organizations like Community Options aim to keep reducing that number through the services they provide. But social stigmas have created roadblocks over the years
Stigma and the wage gap
The need for the types of services Community Options provides is considerable throughout Westmoreland County, with many people waiting for new homes to be either built or bought, Hall said.
Still, there tends to be a stigma surrounding the opening of a home in a community.
Although classified as a group home, Hall said there is a big difference between what Community Options does and what some people think when they hear the term "group home."
"We have to be licensed through the state of Pennsylvania," Hall said. "We fall under what's called a group home type of licensure that we need to follow. We're not group homes."
At times, when a community finds out about Community Options opening a home in their neighborhood, they incorrectly assume the individuals are dangerous or coming from a correctional facility, Minkovich said.
"I think the misunderstanding of what we do by some community members is unfortunate," Minkovich said. "Hopefully, with (this dance), maybe we'll be able to show the community who and what we are and that they don't have to be afraid of our individuals."
Hall added that many of the community members do get to know the persons living in the homes through their volunteer work. Local fire departments are also notified that the homes have residents with special needs. The local police departments have been great with handling persons with disabilities as well, he said.
Homes are either purchased or built from the ground up. Community Options ensures everything in the home is working in a safe manner and will also make improvements to the home to ensure compliance with the Americans with Disabilities Act.
"We've taken a person out of an institution or a home where they can no longer function and put them someplace where they are safe," Minkovich said.
Another key component to helping individuals gain independence is helping them find employment in the area.
Hainesworth works with Community Options' clients to not only find them suitable employment but also to make sure they are paid a competitive wage.
"There are a lot of employers in our community that are super, super awesome with our individuals," Hainesworth said.
Employers who have hired clients of Community Options include Guy Fieri's American Kitchen and Bar, Idlewild & SoakZone, Wendy's and Arby's.
Hainesworth helps to make sure individuals are receiving a fair wage that is competitive with their peers.
But getting an interview for an individual can be tough, Hainesworth said. There have been times when she has had to not disclose who she's working for in order to find more information about a position.
"I'll just use different language … so we can get our foot in the door and prove that we're capable," she said.
Hainesworth will also attend job interviews to help the individuals through the process. She will also explain their strengths to potential employers so they understand the person is capable of doing the job, she said.
There are times when an employer has been willing to hire a person but then offers a lower starting wage. That's where Hainesworth will step up to advocate for them.
"They might tell me, 'Oh, $8 or $9 an hour,'" Hainesworth said. "And I'll say, 'Well, the listing on Indeed might say $12 or $15.'"
Along with not offering a competitive wage, some employers are allowed by federal law to offer a lower wage to individuals with disabilities.
The program, known as subminimum wage, has seen a decrease in employers over the past decade.
But a report by the U.S. Government Accountability Office found that at least 120,000 people are employed under the program across the nation. The report also found that at least 50% of those same individuals were earning less than $3.50 an hour.
Earlier this year, U.S. Sen. Bob Casey (D-PA), sponsored legislation that would end the subminimal wage program. Known as the Transformation to Competitive Integrated Employment Act (TCIEA), the act has seen bipartisan support in both the Senate and the House.
But so far, the act has not left committee for consideration by Congress.
Getting individuals out into the workforce at a competitive wage helps that person achieve a level of independence that previously wasn't possible, Minkovich said. It also allows them to make friendships with people who do not have a disability and expose them to all sorts of possibilities.
"For one of our clients, the whole reason he's motivated now to go to culinary (school) is because one of his associates that he works with (at Guy Fieri's) became his friend and is motivating him to do that," Hainesworth said.
With Community Options, it's about making the world a little more inclusive for its clients and helping everyone succeed.
"Being inclusive, that's very important to our individuals," Minkovich said. "They might need a little bit more support in getting the job done, but they can do it.
"But that's OK. The end result is they're achieving their goal."