Community Options National Staff
The strength of Community Options has always been its people. The careful selection and training of staff members has created a culture based on commitment to community-based support and respect for individual dreams. The corporate structure provides national support and local autonomy. The early decision to maintain one corporate entity nationwide and to centralize functional departments has proven effective. Planning, human resources, fiscal services, technology, training and public relations support are all based in Princeton, New Jersey.
This allows executive directors to concentrate on people and program issues. National staff members maintain a sharp focus on the corporate mission through connections with the people receiving services. This convivial atmosphere allows employees at every level to celebrate individual triumphs and to understand the direct link between job performance and the quality of life for people with disabilities. Employees are valued for the professional and personal talents they bring to their positions.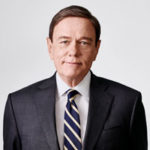 Founder, President and Chief Executive Officer of Community Options
According to the New Jersey Business Journal's Book of Lists for 2018, Community Options is ranked the 3rd largest non-profit in New Jersey. He has an M.B.A. and a BA from the University of Dayton. Robert attended the University of Friborg, Switzerland, University of Rome and the University of London. He taught at Kent State University where he was awarded the Graduate Student Teaching Award. He is an Adjunct Professor for the graduate school at Kean University. Stack was recently appointed as a trustee of the Pennsylvania Advocacy and Resources for Autism and Intellectual Disability. He is the author of two books: I Matter-So Does Your Cause – Starting a Nonprofit and Meaningful Day: Day Program Services Curriculum and Staff Guidebook.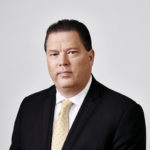 David P. Sweeney
Chief Financial Officer
David graduated from Rutgers Business School with an M.B.A. from LaSalle University. He has a C.P.A. license in PA and is responsible for financial operations. David spent his career working in the healthcare sector managing operations. He has twenty years of comprehensive financial management experience.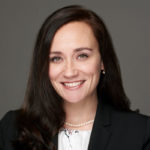 Courtney Eidel
Chief Human Resources Officer
Courtney has an M.B.A. from Georgian Court University and a B.S. in International Business and Management from Montclair State University. Courtney has over twenty years of experience in employee relations, talent management and compensation and benefits in both for-profit and non-profit organizations.
Brian Dion
Chief Development Officer
Brian has an MPA and BA from the University of Connecticut. He oversees national development for both programmatic operations and philanthropic giving. Brian manages the government relations department, grant writing and foundation relations. He has oversight for southern operations and new geographic development. His extensive resume includes positions in administration within state government in Tennessee and Connecticut, a nonprofit in Florida and he was the CEO of an institution for persons with disabilities in Pennsylvania.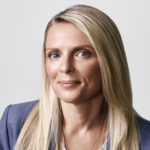 Svetlana Repic-Qira
Executive Vice President
Svetlana oversees operations in Maryland, New Jersey, New York, Pennsylvania, and Tennessee. She earned an M.A. in Psychology, a B.A. from the University of Connecticut. Svetlana is not new to Community Options, she was an executive director for North Jersey for three years; a community support coordinator; and administrative coordinator; and in 1998 she was an assistant manager at Community Options. Svetlana was a social worker and before that a discharge planner at Summit hospital.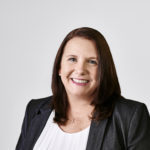 Lisa Smith
Vice President Corporate Compliance
Lisa has worked over two decades at Community Options. She began her career as a Direct Support Professional and eventually promoted to executive director for southern New Jersey. She is responsible for federal, state and local compliance oversight, licensure, quality assurance and administers oversights for platforms memorializing individual plan monitoring and auditing.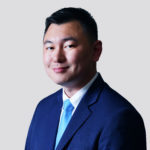 Wei-Han Zhou
Vice President - Department of Strategic Operations
Wei-Han has a BA from Rutgers in Political Science. He worked for a Congressional leader and eventually Governor Christie. He joined Community Options in 2017 and has been promoted to Vice President. He oversees Government Relations, Media, Grants, entrepreneurial facilities management and creative services. He interfaces with government leaders and funding entities for continued development and marketing.
Greg Thoennes
Regional Vice President
Based in Austin, Greg oversees operations in Arizona, New Mexico, Texas, and Utah. With a BA Utah Valley University in 2013 Greg has over 10 years of experience in various roles working with individuals with developmental disabilities in the community and has a passion for working with and advocating for individuals with disabilities. Greg speaks fluent German. His passion comes from his experience working as a Direct Support Professional, Home Manager, and Associate Director, while attending University in Provo, Utah. Previously, Greg held the position of Executive Director for Community Options in the Austin, Texas Region.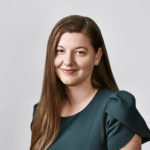 Lacie Parker
Vice President Pennsylvania
Lacie joined Community Options in 2012 as a Direct Support Professional. After finishing her MA from Pennsylvania State University, she was appointed as Vice President. During her tenure she held various roles within the organization to include Program Manager, Program Specialist and Executive Director. Lacie began her career as a mental health worker for families with at risk youth.
Kathryn Valles-Wallace
Arizona State Director
Kathryn received her MBA from University of Phoenix and holds a BA in Psychology from the University of Arizona. She has more than ten years of experience supporting the integration and independence of people with disabilities. Kathryn joined Community Options in 2019 as Executive Director of Tucson, Arizona. Prior, Kathryn worked for the State of Arizona, including for their Division of Developmental Disabilities.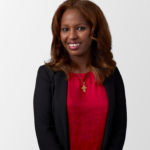 Tigest Alemu
Maryland State Director
Tigest Alemu began her career as a direct support professional, progressively building 15 years of experience and education in developmental disability and healthcare management. She recently became a Certified Project Management Professional and has a Master of Business Administration from Wilmington University in Delaware.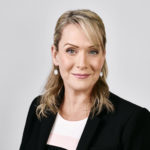 Kerry Brady
New York State Director
Kerry Brady received her BA in Psychology from Mercy College and holds a MA in Counseling Psychology from Long Island University. Kerry brings with her over 20 years of non-profit experience in compliance and operations management.  
Hector Johnson
New Mexico State Director
Hector has worked for Community Options for over 15 years. He has a proven track record in the development of housing and employment supports for people with disabilities. A native New Mexican, he began his career at Community Options as the executive director of Las Cruses.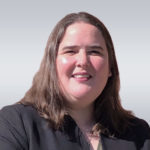 Lindsey Daniel
South Carolina State Director
Lindsey received her B.A. in Sociology from the University of South Carolina.   Lindsey started her career with Community Options in 2007 and has 20 years of experience in the Human Services field. During her tenure with Community Options, Lindsey has worked in various positions to include Program Manager, Residential Director, and Executive Director.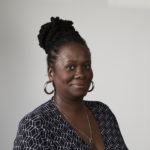 Meika McClendon
Tennessee State Director
Meika has a Bachelor of Social Work from Western Kentucky University. She began her career at Community Options three years ago as executive director of the Nashville region. Meika brings more than twenty-five years of experience in progressively responsible roles within the disability field including direct support professional, program manager, case manager, residential director, and corporate conservator.
Margaret Mann
Utah State Director
Margaret has Bachelor of Arts degrees in English and Spanish from Michigan State University. She has more than twenty years of experience managing operations in both for and non-profit companies. In both sectors, she advocated for the integration and employment of people with disabilities.