Arts in Princeton – Other upcoming events of interest – Cupid's Chase 5k Venue Change
February 07, 2023 | tapinto.net online article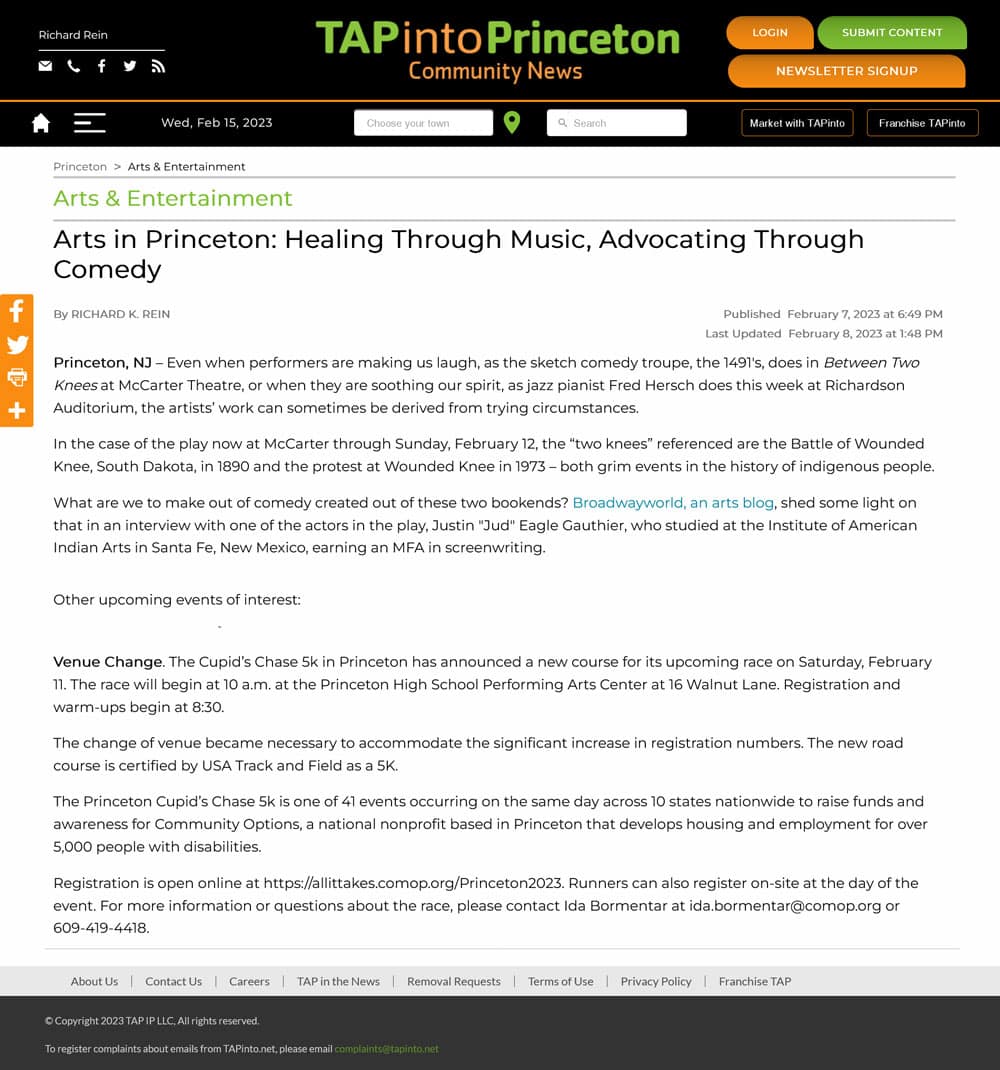 Venue Change. The Cupid's Chase 5k in Princeton has announced a new course for its upcoming race on Saturday, February 11. The race will begin at 10 a.m. at the Princeton High School Performing Arts Center at 16 Walnut Lane. Registration and warm-ups begin at 8:30.
The change of venue became necessary to accommodate the significant increase in registration numbers. The new road course is certified by USA Track and Field as a 5K.
The Princeton Cupid's Chase 5k is one of 41 events occurring on the same day across 10 states nationwide to raise funds and awareness for Community Options, a national nonprofit based in Princeton that develops housing and employment for over 5,000 people with disabilities.
Runners can also register on-site at the day of the event. For more information or questions about the race, please contact Ida Bormentar at ida.bormentar@comop.org or 609-419-4418.