Assemblyman Robert Karabinchak Visits Vaseful
March 23, 2018 | Press Release.pdf
Assemblyman Robert Karabinchak Visits Vaseful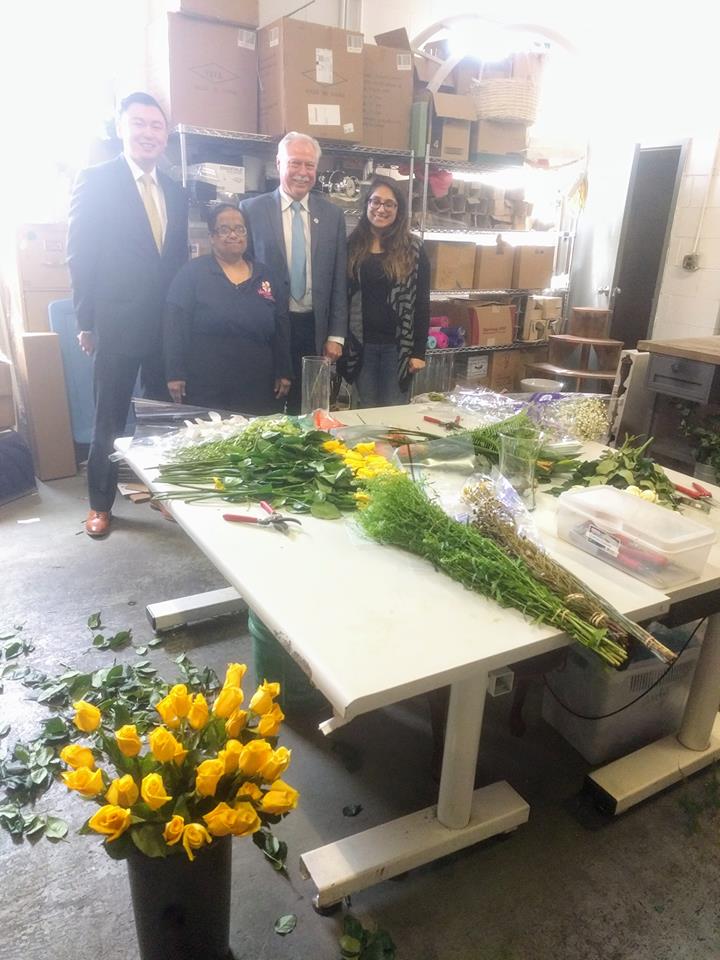 PRINCETON, NJ – In honor of March being Developmental Disabilities Awareness Month, New Jersey District 18 Assemblyman Robert Karabinchak recently visited Community Options' Vaseful flower store in Edison.
"Today, I spent some time with the hard-working staff at Vaseful Flowers and Gifts, a full service florist store in Edison that primarily employs people with developmental disabilities while offering job training, work experience, and competitive wages," said Karabinchak. "It is great to see Edison businesses recognize that people with disabilities are more than capable of contributing significantly to our economic growth!"
Vaseful currently employs 12 people with autism and other developmental disabilities. Community Options expects a second Vaseful location to open in 2018 thanks in part to a very generous gift from a private donor.
Karabinchak has been part of the General Assembly since 2016 and is currently Deputy Majority Whip.
###
About Community Options, Inc.:
For 29 years, Community Options has developed housing and employment programs for people with disabilities – serving thousands of people through over 40 offices across 11 states. Community Options provides advocacy assistance to empower people with disabilities because all people – regardless of ability level – should live and work in the community with dignity, choice and self-determination. For more information please visit our website: www.comop.org and to follow along with the ComOpCares campaign, search #ComOpCares on Facebook, Twitter and Instagram.