Austin-area family supports 5K in honor of their son
February 13, 2016 | Jenni Lee | KVUE ABC online article | article.pdf
AUSTIN, Texas -- An Austin-area man and his family show up to support runners at the Cupid's Chase race at Camp Mabry after an accident left the man confined to a wheelchair.
33-year-old Justin Gabriel, a Hays High School graduate, is confined to a wheelchair after a running accident in 2009.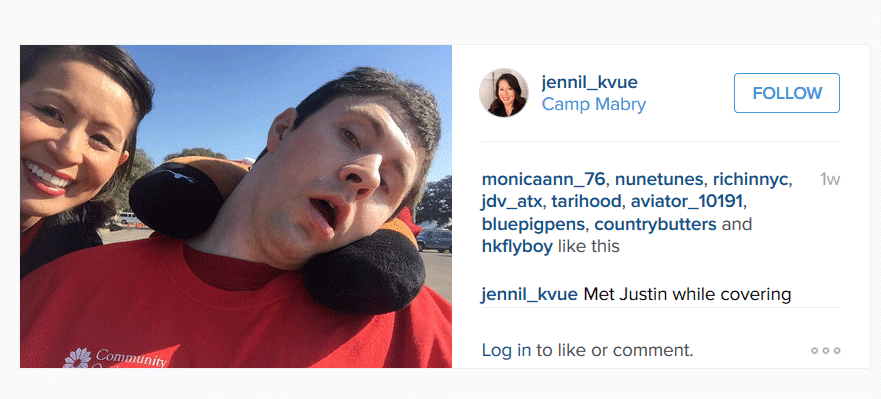 Justin slipped during a run on 7th and Mopac and fell down a creek. It was 17 hours before he was found.
By the time he was found, he had already lost a lot of oxygen to his brain.
"Life for a young man with a traumatic brain injury is very, very difficult," said James Gabriel, Justin's father.
After Justin could no longer run races himself, his family still found a way to keep Justin connecting to running.
His family supports Cupid's Chase, a 5K, because all money raised is donated to Community Options, a non-profit that provides housing and employment support to people with disabilities.
"We help people transition out of institutions, so the Austin State Supported Living Center, also out of nursing facilities," said Katie Jones who works for Community Options. "A lot of our folks are transitioning, they can live in the community in a less restrictive setting."
James Gabriel is grateful for the work that Community Options does.
"A lot of the health care system isn't set up for young men and traumatic brain injury," Gabriel said.