Choices 2020 Spring Special Edition Acts of Kindness

Community Options believes in the dignity of every person, and in the freedom of all people to experience the highest degree of self-determination. Embracing this philosophy, Community Options provides housing and employment supports to people with disabilities. #AllItTakes
HEROES WORK HERE!!!!
Acts Of Kindness
highlighting the extraordinary efforts and care our Direct Support Professionals have shown during the COVID-19 pandemic.
Message from The President and CEO
Community Options Employs Heroes
Beneficence means "the doing of good." We never wrote that requirement in any job description or hired anyone with the assumption that they were heroes. Now, in the midst of this trying time, we have learned that it is the most common attribute of every person who works at Community Options. It is especially true for those who come to the homes every day to support and defend the individuals in Community Options' care. They remain the most vulnerable Americans in danger of being attacked by the invisible enemy.
I am so proud to recognize and thank all of our caregivers for their phenomenal work. Professional staff like Benson Edeogu, originally from Nigeria, and now a Sayreville, New Jersey resident is one of countless examples. In 2015 Benson began his Community Options' career as a Direct Support Professional, was later promoted to Assistant Manager, and is currently a Program Manager in Kendall Park. Benson is a recently married father who happens to share the same decade of birth with me. After contracting COVID-19, he was treated at home and because of his age, remained there for three weeks. He has now returned. Benson is a hero. Kathryn Bryant, Executive Director of Middlesex, said, "Benson has developed great bonds with our individuals and he always treats them like family. He is a true pleasure to work with and is a most welcomed addition to our management team."
Thank you to Benson and all the staff who are tremendous heroes for those in need. You are all very special and we will make sure that you are remembered as integral members of the Community Options family.
Warmest regards,

Robert Stack
President & CEO
Community Options, Inc.
COVID-19 Relief Campaign
Over the last few weeks we have identified and applied for over 40 grants from foundations or United Way locations in several cities in which we have services. So far, we have been awarded seven grants in 4 states totaling $120,000. We continue to contact United Way offices as well as other community foundations in every city we are located.
We thank Oceanfirst Foundation in New Jersey, Frederick, Maryland Community Foundation, The United Way of Amarillo & Canyon, The Kessler Foundation, San Antonio Area Foundation, The United Way of Gloucester County, New Jersey, Haldeman Ford, and the Brooklyn Community Foundation for their generosity.
We have begun a COVID-19 appeal and raised $53,000 from charitable families and donors. This will help us cover our increase in expenses and reduced revenue. The appeal is being done online and via telephone. We're very thankful for our generous donors and our wonderful callers who have been initiating the outreach.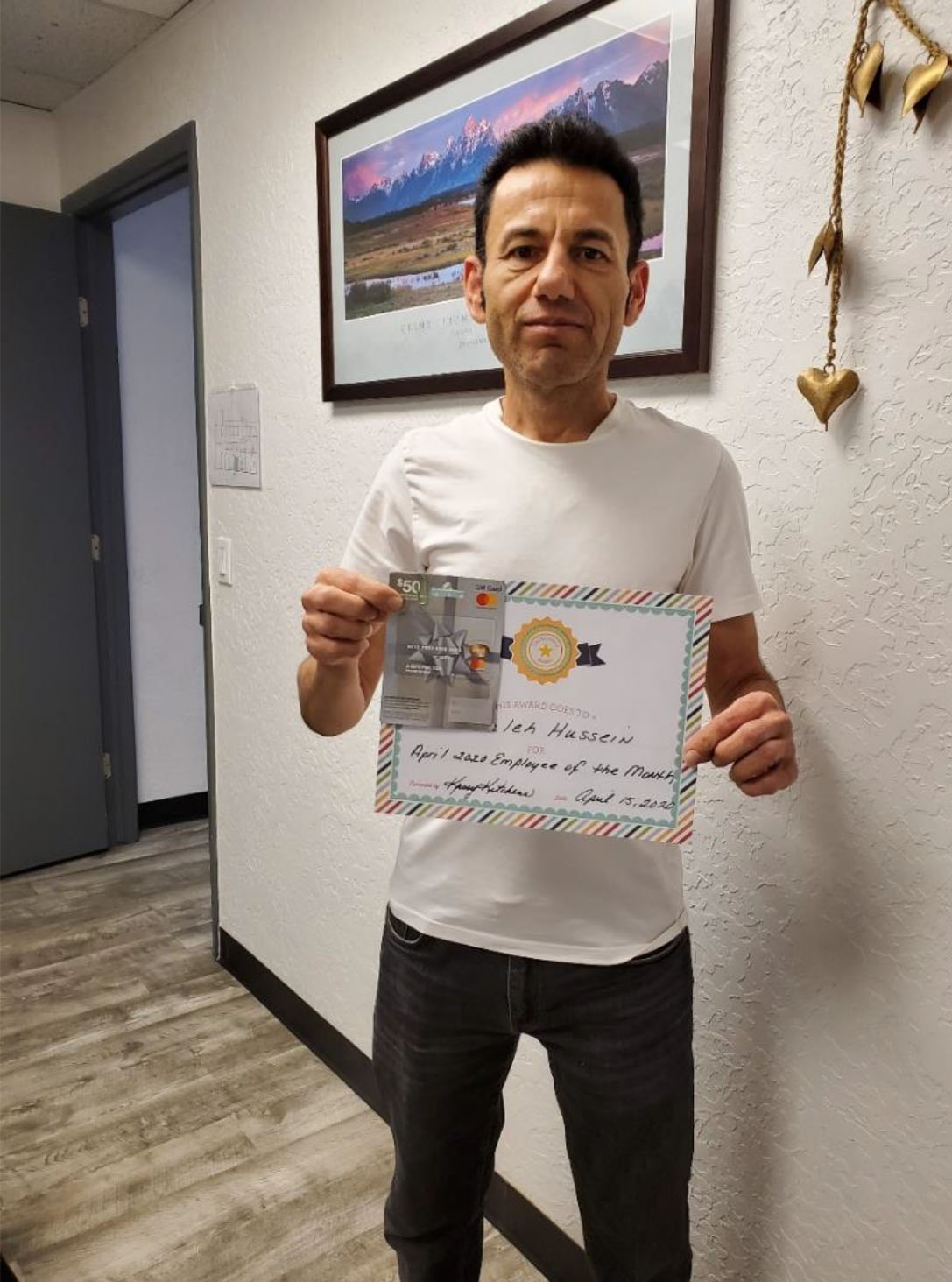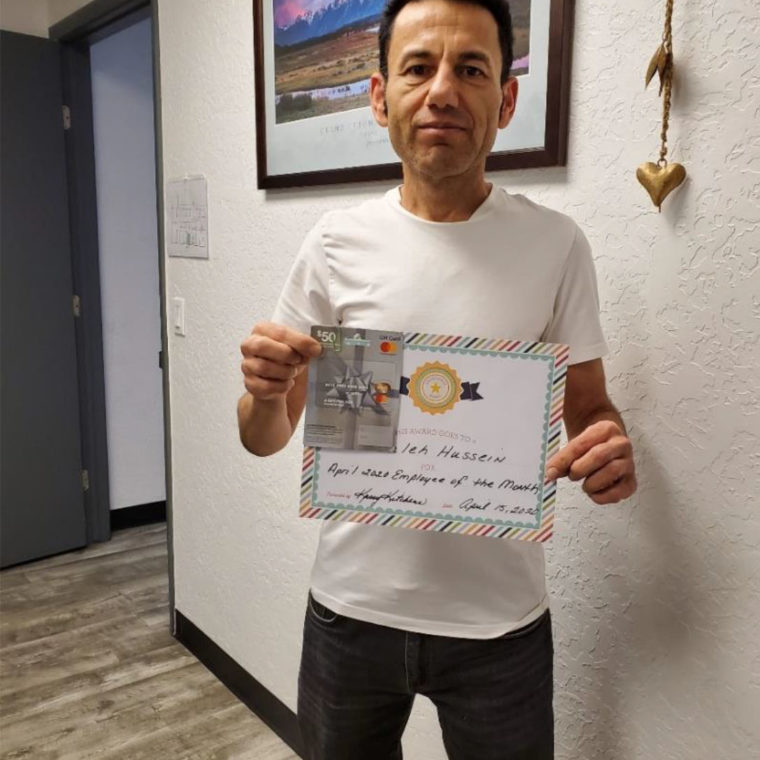 Saleh Hussien, a Hero in Santa Fe, New Mexico
The definition of the word hero brings one name to mind and his name is Saleh Hussien. Saleh is an amazing man who has committed himself to Community Options and the residents for over 11 years. He has taken every change in stride and with class. He exemplifies the message that our founder Robert Stack has wanted us to take with us daily when providing services to our community. "We believe in the dignity of every person, and in the freedom of all people to experience the highest degree of self-determination". He personifies that message daily in the care he provides to each and every person in our care. He is the front line. He is the face that champions what a Community Options HERO truly is. Read Article.
Community Options Enterprises Staff Transitions to COI Residential Hero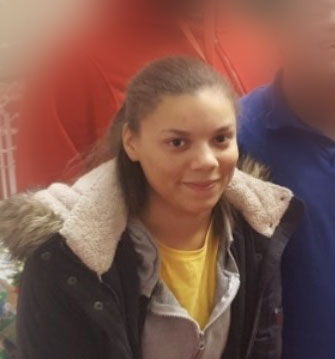 Nijah Bishop joined Community Options Enterprises as a DSP at our Princeton Daily Plan in 2017. On March 17th, the COE day programs were instructed to close due to the COVID-19 pandemic. Nijah was given the option to continue working within one of the residences that Community Options owns and operates. Nijah agreed and has continued to come into work every day without fail, even when three individuals have tested positive for COVID-19. Their positive diagnoses did not change her attitude or willingness to support the individuals served or the staff within the home. She continues to follow the necessary safety measures and assists the individuals with their daily needs as they quarantine at home. Nijah is a true hero and one that Community Options truly appreciates for her hard work and dedication to the individuals we support and the mission of the organization. Read Article.
A Letter of Gratitude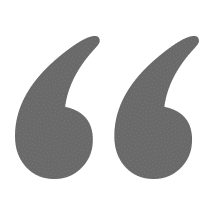 LaConda,
I just wanted to take the time to reflect on the last several years since my son Robbie entered the facility.
It has truly been a blessing for us to have Robbie in Community Options, and as I have stated many times before Community Options is the best facility Robbie has ever lived in. My expectations have been not only met, but surpassed.
Robbie has stated to me how much he loves his home, and how he feels safe and secure, and most of all he is healthy and happy, which means the world to me. I don't have to go to work and worry, I know my son is safe, I know he is well taken care of.
The staff at Perigon, are truly amazing. They each possess a unique quality, and working together they blend their love, and care, and compassion to each and every one of the men there. They are professional, they are a very dedicated crew at Perigon, and it shows in the high level of care they give each of them men. I have the up most respect for the staff, and they will never know just how grateful I am.
This COVID 19 Pandemic has been extremely difficult for everyone, emotionally and physically. Being apart from family can be devastating, especially when your son does not fully understand the reasons behind trying to keep him safe.
During these trying times, I have never not even once doubted the safety of my son, nor his health. Because I know, the staff are there, and they are going to make every effort to ensure Robbie stays well. And that alone would be sufficient, and acceptable. However, I want you to know YOUR staff went above and beyond, what is required of them today when they brought my son Robbie by my house for a drive by visit.
Just to see my son, to see his smile, and to hear his voice, meant the WORLD to me. This is what I mean when I say they show an abundance of love and compassion. I am and will always be indebted to Community Options and their staff, EXPECIALLY the staff at Perigon. They are the best, and they are the "REAL ANGELS" among us!
Thank you for all you do for my son Robbie!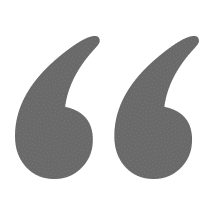 Theresa Patterson
Alberto Garcia - New Jersey
Alberto was born in Puerto Rico on October 10, 1959. He was a twin, and the youngest of five siblings, Alfredo, Louis, David, and Maria. He was predeceased by both of his parents. Alberto attended special education classes and speech therapy at Passaic High School where he eventually graduated. Alberto lived with his mother before her passing. He then lived in Florida with his sister Maria and later moved to NJ to live with his brother, Alfredo. In 2006, Alberto moved into a COI residence in Wayne, NJ and attended a COI day program. He later moved to Middlesex County to live at the New Road group home in 2013.
Alberto was kind and full of love. Anyone who met him could not help but smile. He loved his family and always asked about them. He remembered most of the people he met, even if he didn't remember their names. He would refer to the females as Bibi and the males as Brian. Alberto was very honest, and if he did not like something or someone, he was very outspoken about it. Alberto enjoyed going out in the community and meeting different people. He loved water and always asked to go to a pool or to the beach. He always enjoyed the annual COI holiday party and the Middlesex/ Monmouth County Beach Picnic held every summer. Alberto loved going out to eat and was a big NY Giants fan. He enjoyed watching the Super Bowl, even if the Giants didn't make it. Alberto's passing is a huge loss to COI and our community. He will be missed.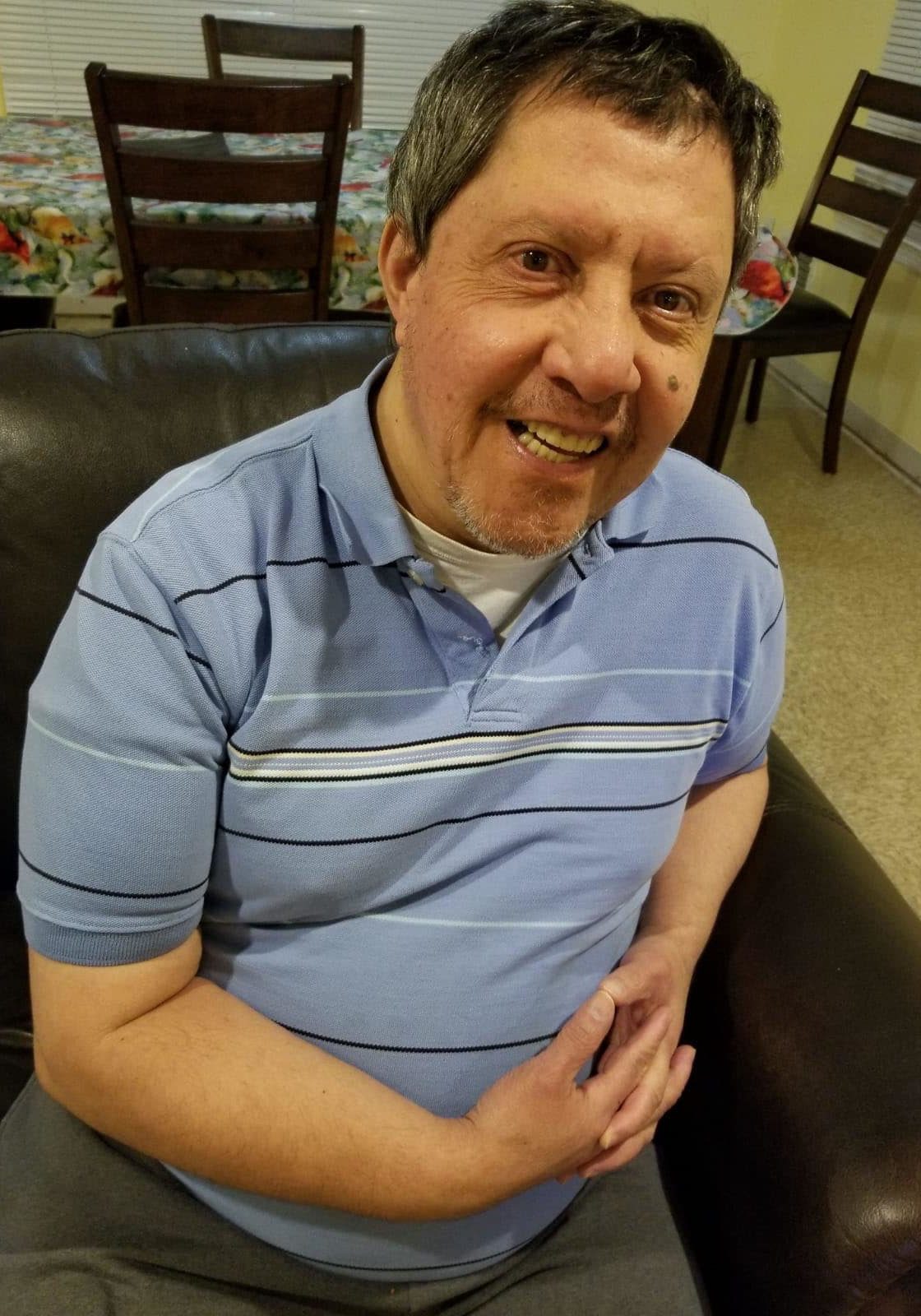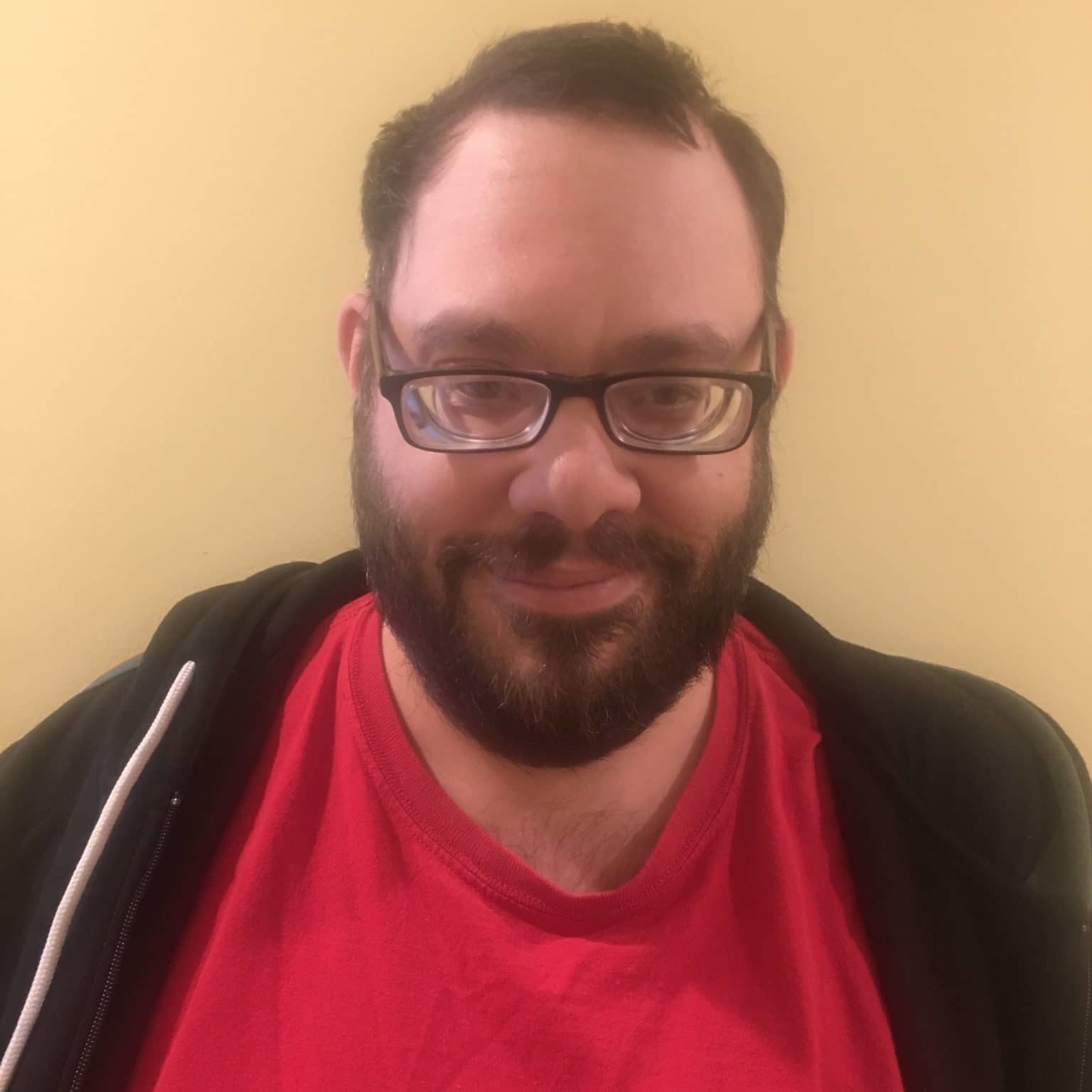 George Souders - New Jersey
George was born in Camden, NJ on August 19, 1973. He is survived by both of his parents, maternal grandmother and two sisters. George moved into the COI New Road group home in April 2019 from Burlington County. George was full of spirit and cared deeply about his family. George had a plan for his life and wanted to eventually live on his own with minimal supports. George was a huge Philadelphia Eagles fan and loved the game of football. George overcame multiple obstacles throughout his life, but he always had a smile on his face. He did not know what it meant to be shy and loved talking to anyone who would listen. During his time with COI, George developed friendships with not only his housemates, but with individuals from two other homes in our region. They bonded through their love of football, even if they did not like the same team, (Giants vs. Eagles). We are sad that his time with us was short, but we are grateful for the time we did have with him. He will be missed.
Margaret Grier - New Jersey
Margaret was born on January 4, 1941. Margaret joined the Community Options family in April 2019. Before coming to Community Options, Margaret lived in institutions, including an inappropriate placement at Ancora Psychiatric Hospital. She felt much more content and safer during the final years of her life with Community Options. Margaret was an excellent self-advocate; she was always quick to express her opinions. She was also an advocate for self-care. She loved trying out new lotions and perfumes, and always looked forward to getting her nails done or to having staff comb her long hair. She had a sweet disposition, loved to engage others in conversion, and was a great story-teller. Margaret did not like to be woken up early or to be rushed. She loved watching Protestant church services on television, attending cook-outs, eating cheeseburgers and taking walks. Margaret will greatly be missed by everyone, especially her staff and peers.
Thomas O'Brien - New Jersey
Thomas was born on January 3, 1945. Thomas has lived in Community Options residences since November, 2018. Though Thomas had many physical limitations, he always worked hard to stay positive and healthy. He enjoyed going to the mall and parks. Prior to his retirement, Thomas worked for the Developmental Disabilities Association of New Jersey. Before he began to need to use a wheelchair, Thomas enjoyed bowling and miniature golf. Thomas was a Catholic. He loved interacting with the staff and his peers, who will miss him dearly.