Columbia – Cupid's Chase celebrates love by raising money for people with disabilities
February 11, 2023 | coladaily.com online article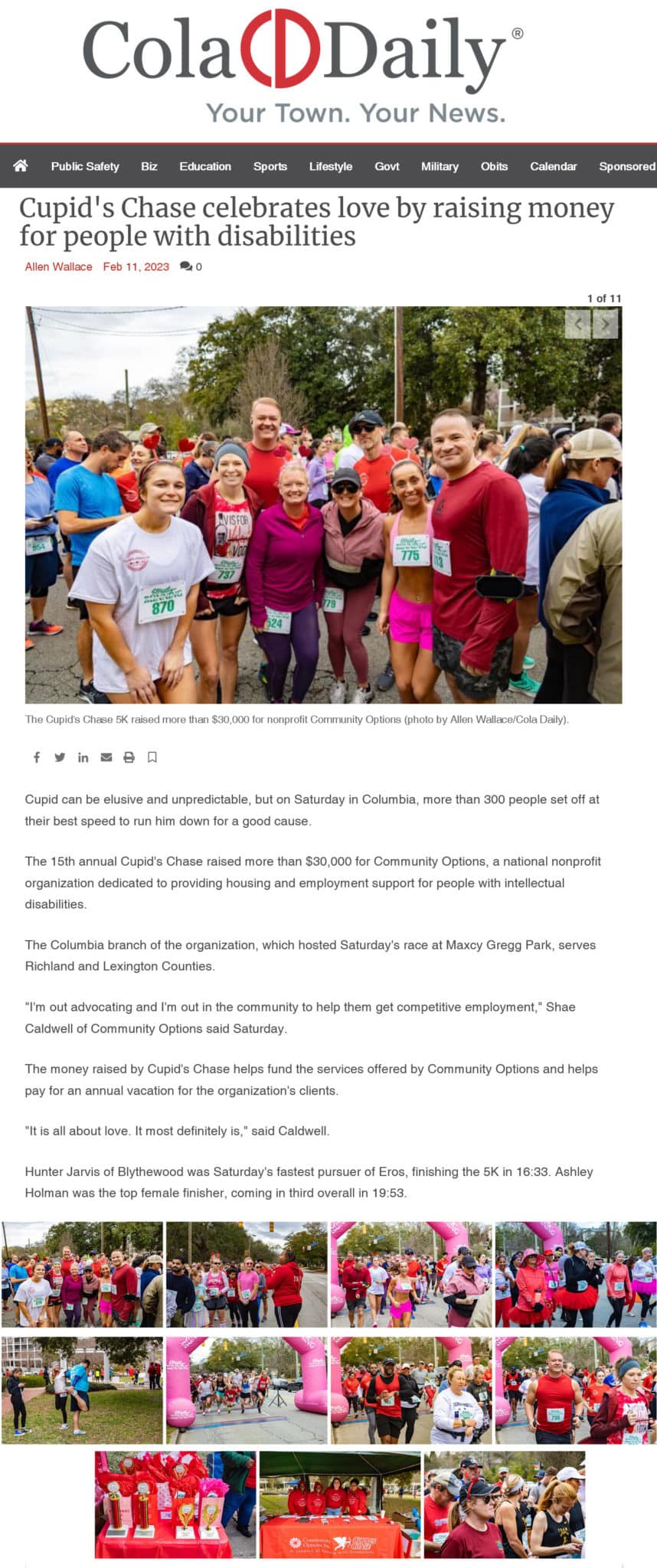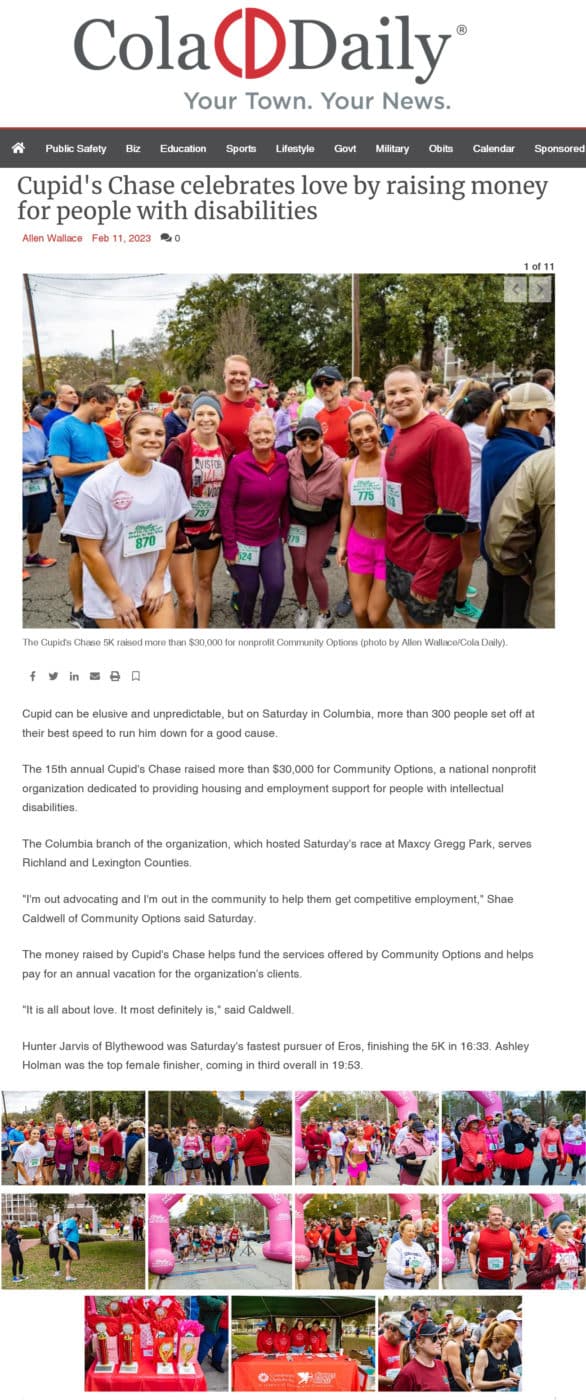 Cupid can be elusive and unpredictable, but on Saturday in Columbia, more than 300 people set off at their best speed to run him down for a good cause.
The 15th annual Cupid's Chase raised more than $30,000 for Community Options, a national nonprofit organization dedicated to providing housing and employment support for people with intellectual disabilities.
The Columbia branch of the organization, which hosted Saturday's race at Maxcy Gregg Park, serves Richland and Lexington Counties.
"I'm out advocating and I'm out in the community to help them get competitive employment," Shae Caldwell of Community Options said Saturday.
The money raised by Cupid's Chase helps fund the services offered by Community Options and helps pay for an annual vacation for the organization's clients.
"It is all about love. It most definitely is," said Caldwell.
Hunter Jarvis of Blythewood was Saturday's fastest pursuer of Eros, finishing the 5K in 16:33. Ashley Holman was the top female finisher, coming in third overall in 19:53.
Full results from the race are available at strictlyrunning.com, and more information on Community Options is available at comop.org.