Community Options' Spring Golf Classic Delivers a Hole in One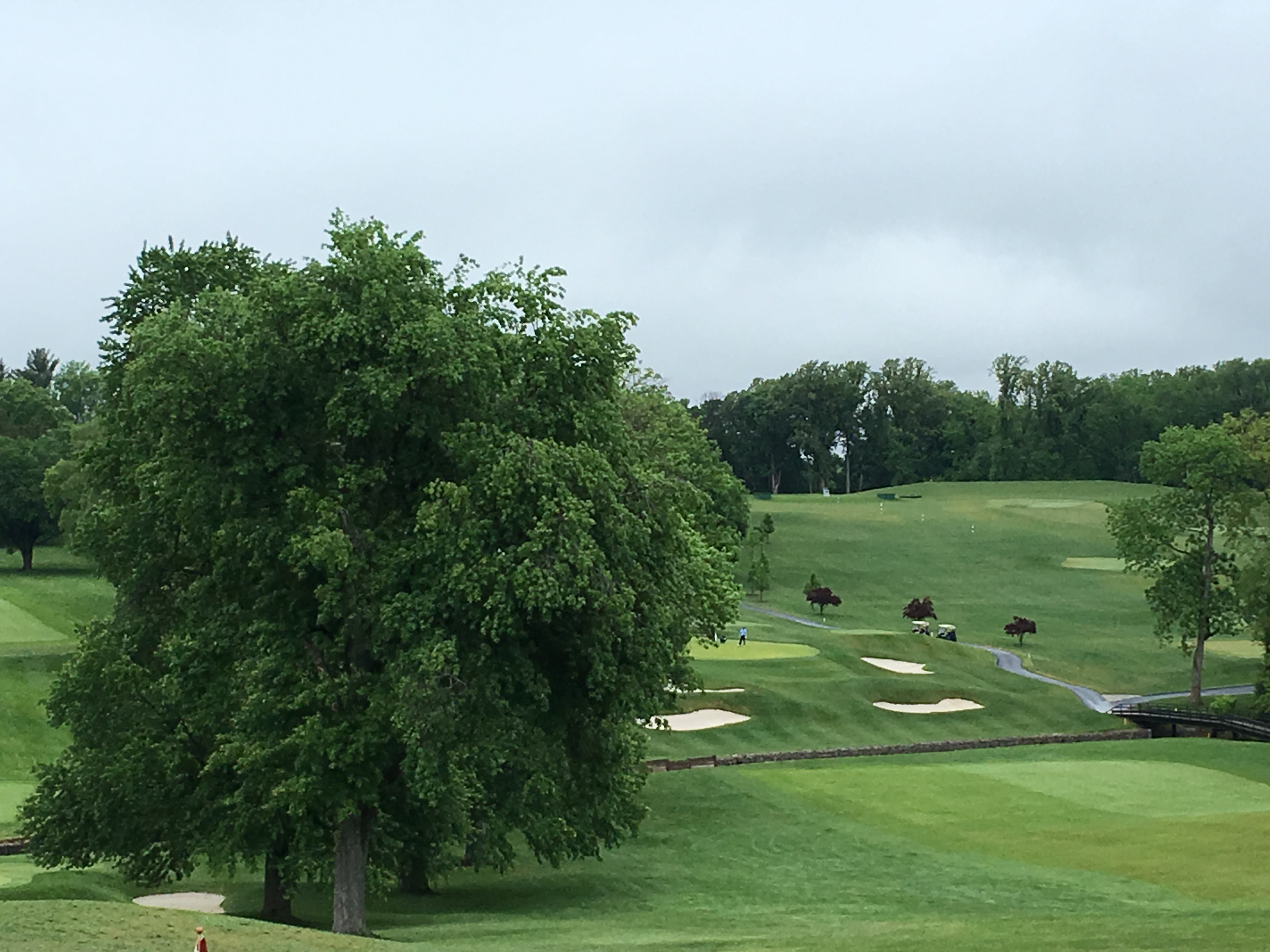 May 24, 2017 | Press Release.pdf
PRINCETON, NJ — This past Monday, Community Options held its annual Spring Golf Classic at Union League Golf Club at Torresdale in Philadelphia, PA and reached their goal of raising $100,000.
More than 100 attendees, donors, sponsors, and volunteers raised over $130,000 to benefit individuals with disabilities and support the mission of providing them homes and employment supports. The event would not have flourished without the above-and-beyond efforts of event chairperson and Community Options Enterprise Trustee, Phil Lian.
The success of the Spring Golf Classic can be attributed to generous entities such as Konica Minolta, Enterprise Fleet Management, Sun Bank, Marsh & Philadelphia Insurance, WithumSmith+Brown, Kronos, Sussex Bank, Haldeman Dealerships, PDC Pharmacy, Berkshire Hathaway Home Services, Capricorn Renovations, Fusion Employer Services, Fuze, Hillis Public Adjusters, Inside Architect, Safety National, Schooley Mitchell, Technocality, CDW, Elite Island Resorts, Lagunita's Brewery, Joan Mueller, Sam's Club, Sun Mountain, Target, Walmart, WB Mason, WHYY and Meyer, Unkovic Scott.
The Community Options Board of Directors and executive staff also played a large role in the fruitful day, including Robert Stack, Catherine Carroll, Courtney Eidel, Timothy Dulligan, Brian Dion, Karen Hensley, David Sweeney, James Spano, Bryan McDonald, Svetlana Repic-Qira, Delia Donahue, Peter Dulligan, Dr. Baber Ghauri and Frank Zak.
The first-ever Community Options golf outing on July 21, 1993 was held at this exact course, named Torresdale Frankford Country Club at the time. The Union League purchased the club in 2014 and after major renovations it was reopened as the Union League Golf Club at Torresdale. It is currently recognized as the top city golf club in the country by Platinum Clubs of America.
###
About Community Options, Inc.:
For 28 years, Community Options has developed housing and employment programs for people with disabilities – serving thousands of people through over 40 offices across 11 states. Community Options provides advocacy assistance to empower people with disabilities because all people – regardless of ability level – should live and work in the community with dignity, choice and self-determination. For more information please visit our website: www.comop.org and to follow along with the ComOpCares campaign, search #ComOpCares on Facebook, Twitter and Instagram.
May 22, 2017 Community Options, Inc. Spring Golf Classic at Torresdale
May 22, 2017 Community Options, Inc. Spring Golf Classic at Torresdale
May 22, 2017 Community Options, Inc. Spring Golf Classic at Torresdale
May 22, 2017 Community Options, Inc. Spring Golf Classic at Torresdale
May 22, 2017 Community Options, Inc. Spring Golf Classic at Torresdale
May 22, 2017 Community Options, Inc. Spring Golf Classic at Torresdale
May 22, 2017 Community Options, Inc. Spring Golf Classic at Torresdale
May 22, 2017 Community Options, Inc. Spring Golf Classic at Torresdale
May 22, 2017 Community Options, Inc. Spring Golf Classic at Torresdale
May 22, 2017 Community Options, Inc. Spring Golf Classic at Torresdale
May 22, 2017 Community Options, Inc. Spring Golf Classic at Torresdale
May 22, 2017 Community Options, Inc. Spring Golf Classic at Torresdale
May 22, 2017 Community Options, Inc. Spring Golf Classic at Torresdale
May 22, 2017 Community Options, Inc. Spring Golf Classic at Torresdale
May 22, 2017 Community Options, Inc. Spring Golf Classic at Torresdale
May 22, 2017 Community Options, Inc. Spring Golf Classic at Torresdale
May 22, 2017 Community Options, Inc. Spring Golf Classic at Torresdale
May 22, 2017 Community Options, Inc. Spring Golf Classic at Torresdale
May 22, 2017 Community Options, Inc. Spring Golf Classic at Torresdale
May 22, 2017 Community Options, Inc. Spring Golf Classic at Torresdale