Construction Underway for Nonprofit's New Building in Tucson
December 10, 2021 | Press Release.pdf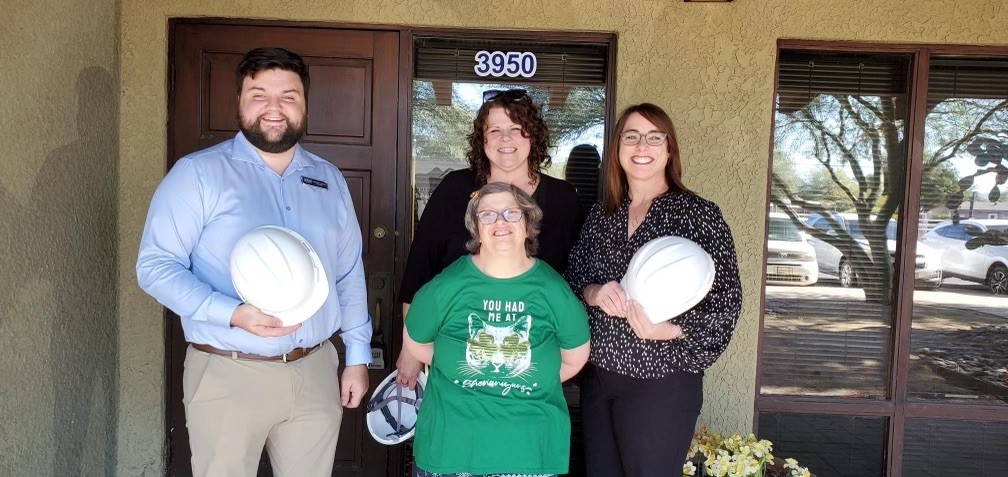 Tucson, AZ – National nonprofit Community Options, which develops housing and employment for people with disabilities, officially began renovations on a new building on Campbell Avenue in Tucson.
The new space will serve as a resource for people with disabilities and their families. Community Options will provide day treatment for adults with significant disabilities on-site once renovations are complete. Community Options also provides 24-hour community-based residential services, respite, and attendant care services throughout the Tucson region.
"Community Options has made a tremendous impact on so many lives here in Arizona," said Anthony Parrish, a local Realtor and Chair of Community Options Business Advisory Council. "This new office space will give them flexibility to support more individuals who need critical services for years to come."
Community Options has seen significant growth in recent years. As services expanded, it became apparent the agency had outgrown their previous office space. In the last year, the organization has grown by 135% in Arizona.
"We are thrilled about the new office here in Tucson," said Kathryn Valles-Wallace, State Director of Community Options in Arizona. "It will provide great service for our employees and the people we support."
###
About Community Options, Inc.: For over 30 years, Community Options has developed housing and employment supports for people with disabilities – serving thousands of people from over 40 offices across 10 states. Community Options provides advocacy assistance to empower people with disabilities because all people – regardless of ability level – should live and work in the community with dignity, choice and self-determination. For more information please visit our website: www.comop.org and to follow along with the #AllItTakes campaign, search #AllItTakes on Facebook, Twitter and Instagram.