Cupid's Chase 5k returns to San Antonio, helping raise funds for people with disabilities
January 24, 2023 | ksat.com online article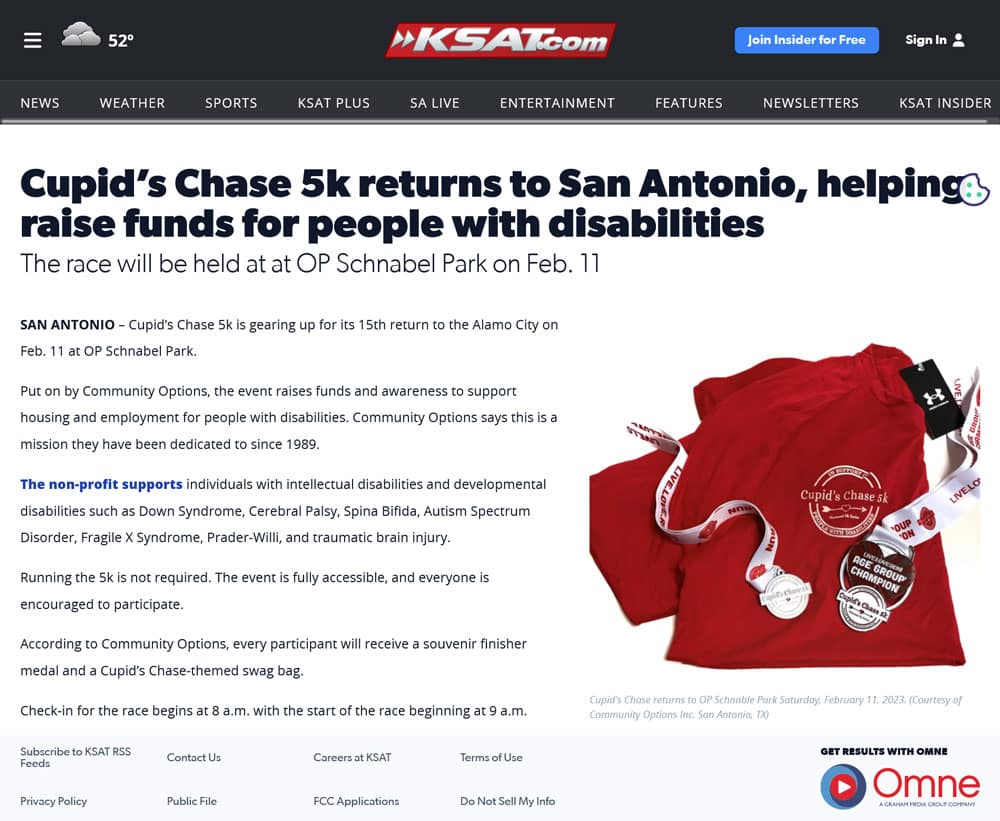 The race will be held at OP Schnabel Park on Feb. 11
SAN ANTONIO – Cupid's Chase 5k is gearing up for its 15th return to the Alamo City on Feb. 11 at OP Schnabel Park.
Put on by Community Options, the event raises funds and awareness to support housing and employment for people with disabilities. Community Options says this is a mission they have been dedicated to since 1989.
The non-profit supports individuals with intellectual disabilities and developmental disabilities such as Down Syndrome, Cerebral Palsy, Spina Bifida, Autism Spectrum Disorder, Fragile X Syndrome, Prader-Willi, and traumatic brain injury.
Running the 5k is not required. The event is fully accessible, and everyone is encouraged to participate.
According to Community Options, every participant will receive a souvenir finisher medal and a Cupid's Chase-themed swag bag.
Check-in for the race begins at 8 a.m. with the start of the race beginning at 9 a.m.
To register for the race or donate, you can visit the Cupid's Chase 5k website.