Flanders gift shop touts full post-Covid reopening
April 25, 2022 | newjerseyhills.com online article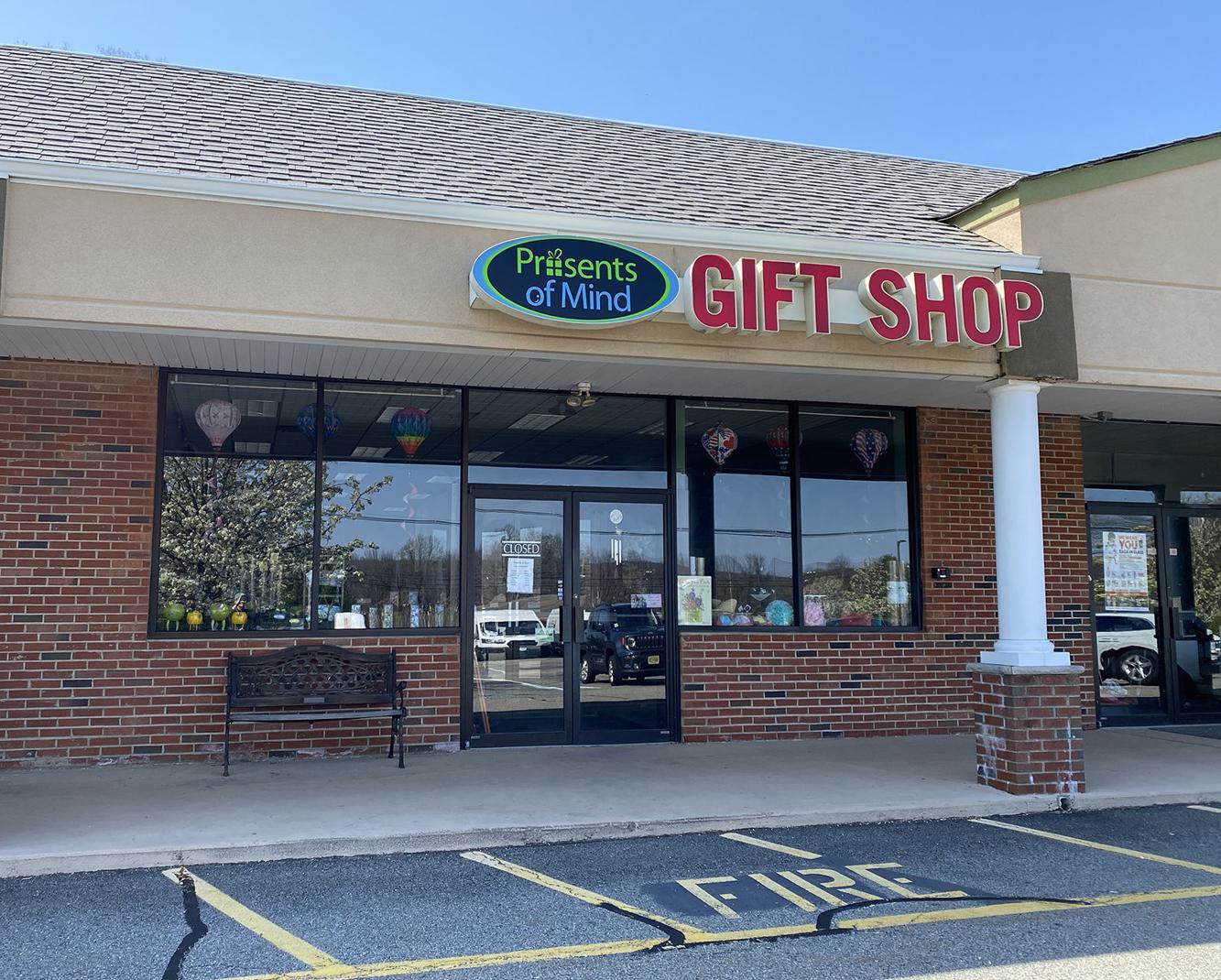 MOUNT OLIVE TWP. – Granted the COVID-19 pandemic stretched businesses to the breaking point two years ago, but now one is fully up and running – and wants the world to know.
Presents of Mind, 240 Route 206 South in Flanders, this week is celebrating its grand reopening with a new look and new inventory. A glance through the store window on Sunday confirmed several intriguing items, from brightly colored baseball caps to bird baths that were brightly
colored bowls atop bird legs.
The store also added pet items, more women's items, and balloons, said Managing Director Dina Casalaspro on Monday.
Owned by the nonprofit Community Options Enterprises, the store is staffed by 16 employees,
many of whom are developmentally disabled. Store proceeds are turned back to Community
Options.
The store was open throughout the pandemic, but business was modified as it, like others,
turned to website sales. Staff did not work in the store, but were paid all the same, she said.
She made clear that the store was "not another gift shop," she said. Rather, the store hires
disabled individual and gives them experience in all facets of retail trades.
According to the website, Community Options hires those with disabilities "looking to gain
valuable career experience in retail and store management. They are employed not only at the
Flanders store, but in other businesses, including the Daily Plan It in Morristown, a full service
office, conference, and copy center with flexible and Vaseful, a floral business, in Edison and
Princeton.
Presents of Mind is opened from 9 a.m. to 17 p.m. Monday through Friday, and 9 a.m. to 1 p.m.
on Saturday. For more information, visit www.presentsofmind.org.