Governor Bill Richardson was a distinguished statesman, remarkable individual
September 06, 2023 | abqjournal.com online article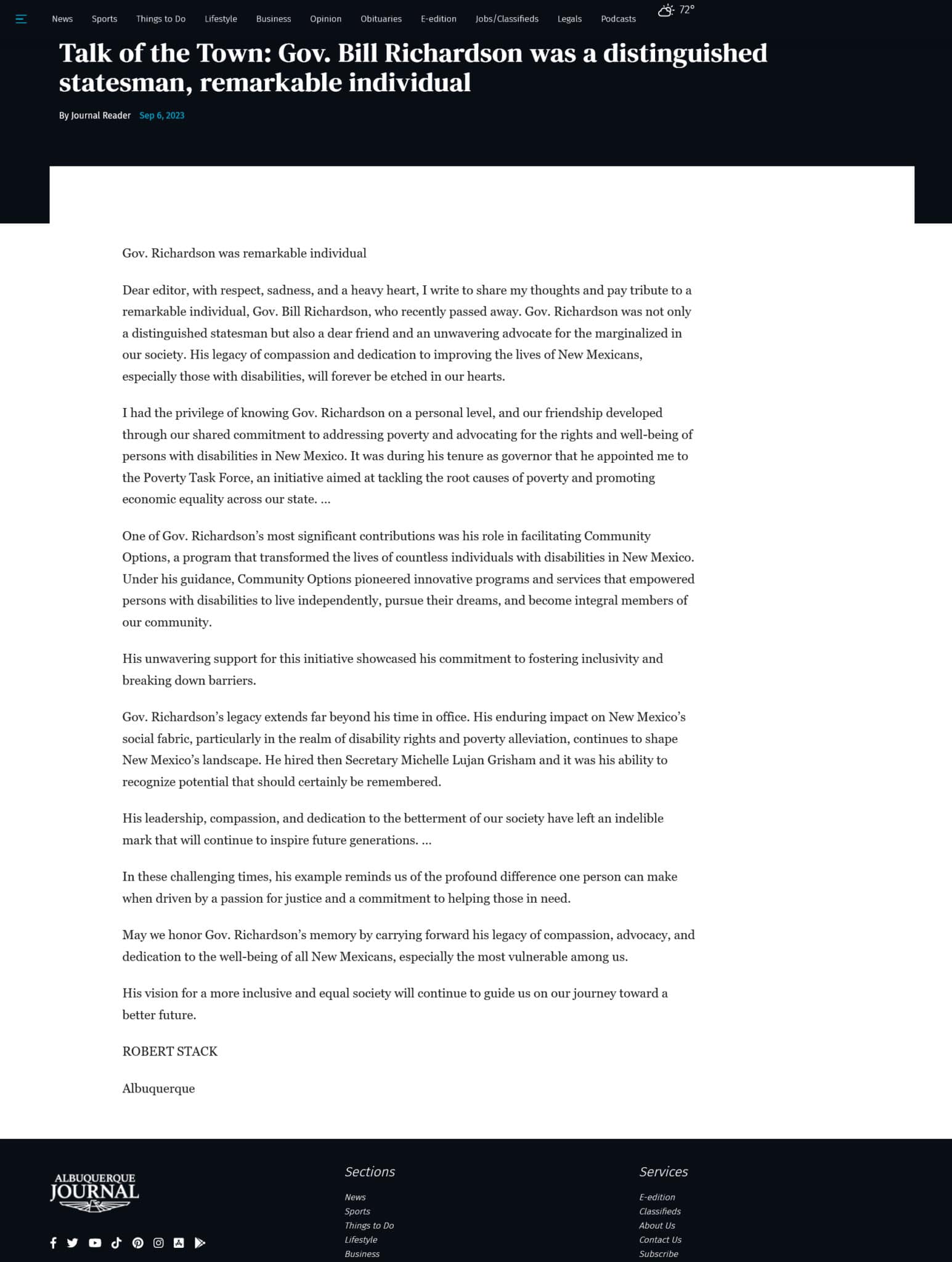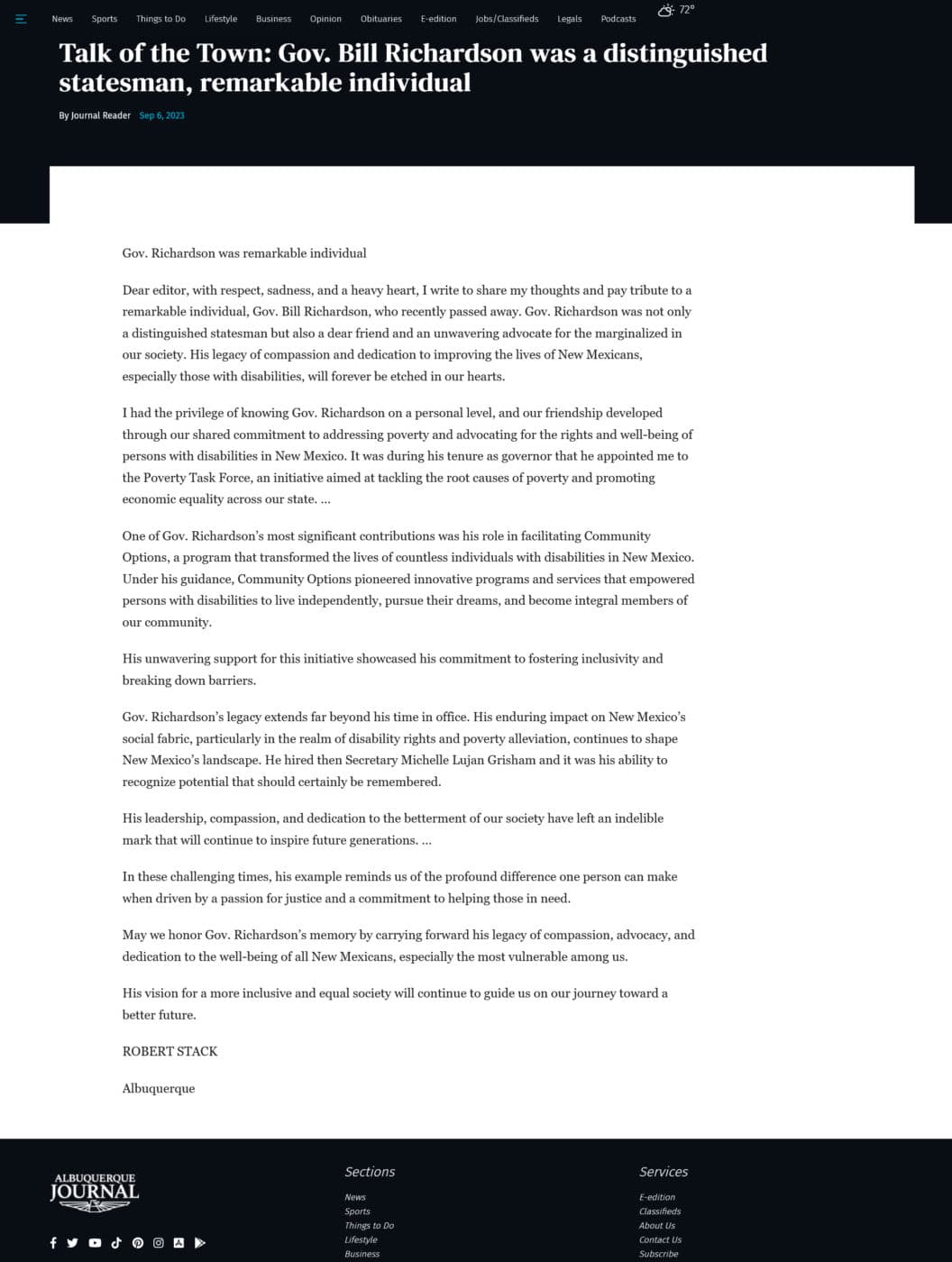 Dear editor, with respect, sadness, and a heavy heart, I write to share my thoughts and pay tribute to a remarkable individual, Gov. Bill Richardson, who recently passed away. Gov. Richardson was not only a distinguished statesman but also a dear friend and an unwavering advocate for the marginalized in our society. His legacy of compassion and dedication to improving the lives of New Mexicans, especially those with disabilities, will forever be etched in our hearts.
I had the privilege of knowing Gov. Richardson on a personal level, and our friendship developed through our shared commitment to addressing poverty and advocating for the rights and well-being of persons with disabilities in New Mexico. It was during his tenure as governor that he appointed me to the Poverty Task Force, an initiative aimed at tackling the root causes of poverty and promoting economic equality across our state. …
One of Gov. Richardson's most significant contributions was his role in facilitating Community Options, a program that transformed the lives of countless individuals with disabilities in New Mexico. Under his guidance, Community Options pioneered innovative programs and services that empowered persons with disabilities to live independently, pursue their dreams, and become integral members of our community.
His unwavering support for this initiative showcased his commitment to fostering inclusivity and breaking down barriers.
Gov. Richardson's legacy extends far beyond his time in office. His enduring impact on New Mexico's social fabric, particularly in the realm of disability rights and poverty alleviation, continues to shape New Mexico's landscape. He hired then Secretary Michelle Lujan Grisham and it was his ability to recognize potential that should certainly be remembered.
His leadership, compassion, and dedication to the betterment of our society have left an indelible mark that will continue to inspire future generations. …
In these challenging times, his example reminds us of the profound difference one person can make when driven by a passion for justice and a commitment to helping those in need.
May we honor Gov. Richardson's memory by carrying forward his legacy of compassion, advocacy, and dedication to the well-being of all New Mexicans, especially the most vulnerable among us.
His vision for a more inclusive and equal society will continue to guide us on our journey toward a better future.
ROBERT STACK
Albuquerque