Miss Amazing Pageant Contestant One of the Many Standouts in Community Options' Lehigh County
Miss Amazing Pageant Contestant One of the Many Standouts in Community Options' Lehigh County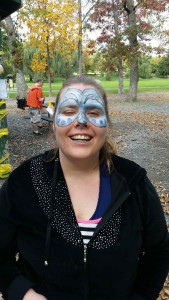 Rickie Lee F. is a 27-year-old woman who came to Community Options in 2012, having lived in Philadelphia prior to the move. Before the transition, she was living with a family in Life Sharing. Rickie enjoys children, doing arts-n-crafts, shopping, listening to music, spending time with her boyfriend, work and going to the local amusement parks, Dorney Park & Wildwater Kingdom.
She has been employed in Community Options offices since 2013, where she helps remove the garbage, keeping the facilities nice and clean. Rickie is a "fun-loving", social butterfly. She recently participated in the Miss Amazing Pageant at Moravian College, where she introduced herself, in a beautiful dress and performed, "I Believe I Can Fly."
Rickie has achieved so many levels of success since moving to Community Options in Lehigh County. She had significant behaviors, which were very serious when she moved into the nonprofit. Now, her behaviors have almost completely disappeared and she is living a very happy and productive life.
Lehigh County, PA