MLG should be US health secretary
December 06, 2020 | lcsun-news.com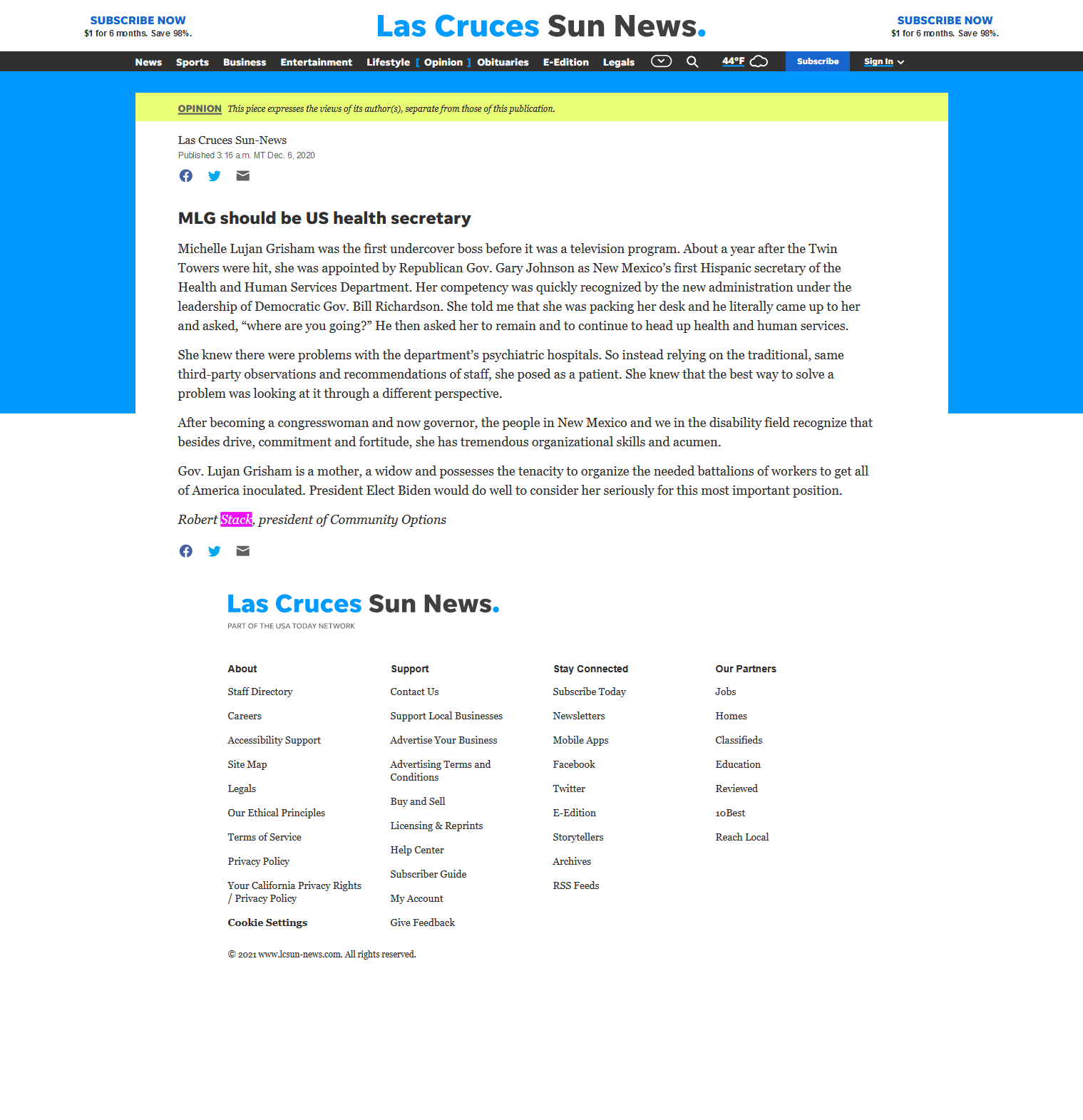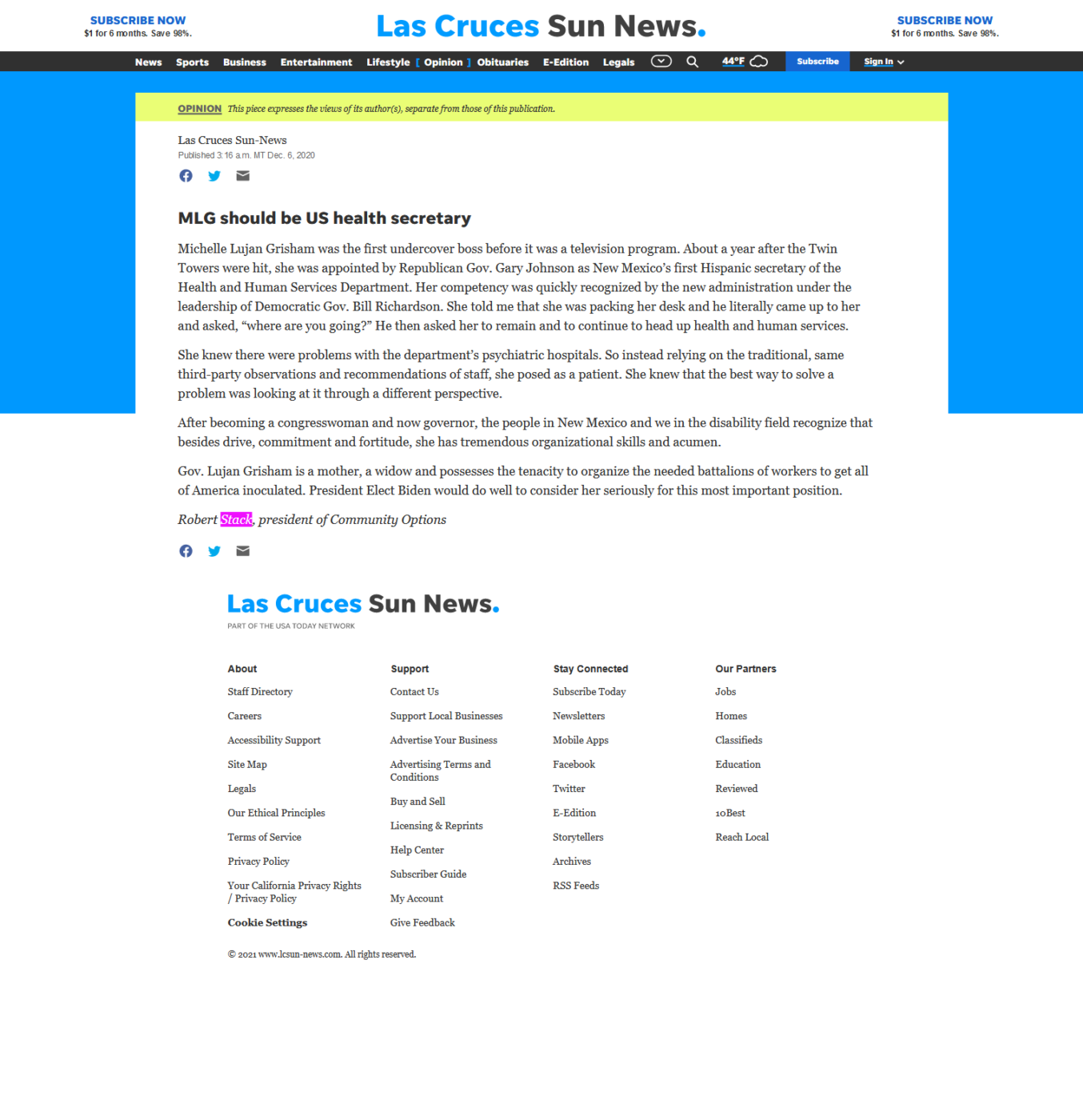 Michelle Lujan Grisham was the first undercover boss before it was a television program. About a year after the Twin Towers were hit, she was appointed by Republican Gov. Gary Johnson as New Mexico's first Hispanic secretary of the Health and Human Services Department. Her competency was quickly recognized by the new administration under the leadership of Democratic Gov. Bill Richardson. She told me that she was packing her desk and he literally came up to her and asked, "where are you going?" He then asked her to remain and to continue to head up health and human services.
She knew there were problems with the department's psychiatric hospitals. So instead relying on the traditional, same third-party observations and recommendations of staff, she posed as a patient. She knew that the best way to solve a problem was looking at it through a different perspective.
After becoming a congresswoman and now governor, the people in New Mexico and we in the disability field recognize that besides drive, commitment and fortitude, she has tremendous organizational skills and acumen.
Gov. Lujan Grisham is a mother, a widow and possesses the tenacity to organize the needed battalions of workers to get all of America inoculated. President Elect Biden would do well to consider her seriously for this most important position.
Robert Stack, president of Community Options