Morristown's Cupid's Chase 5K Run Set for This Saturday February 12
February 10, 2022 | tapinto.net online article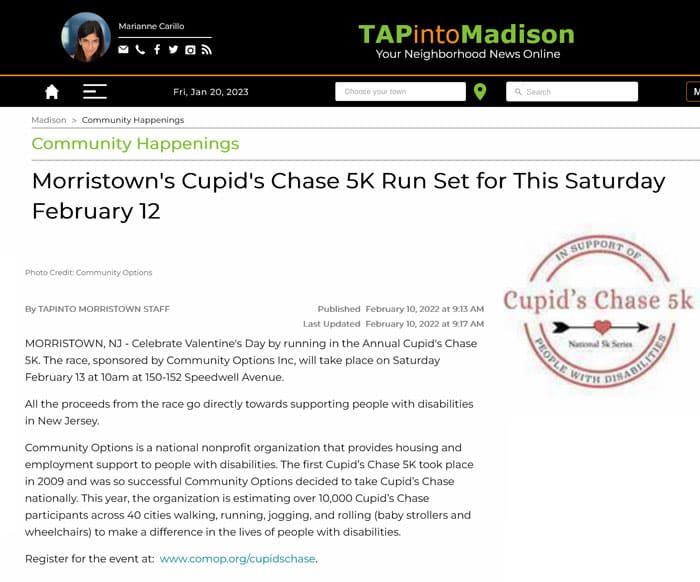 MORRISTOWN, NJ – Celebrate Valentine's Day by running in the Annual Cupid's Chase 5K. The race, sponsored by Community Options Inc, will take place on Saturday February 13 at 10am at 150-152 Speedwell Avenue.
All the proceeds from the race go directly towards supporting people with disabilities in New Jersey.
Community Options is a national nonprofit organization that provides housing and employment support to people with disabilities. The first Cupid's Chase 5K took place in 2009 and was so successful Community Options decided to take Cupid's Chase nationally. This year, the organization is estimating over 10,000 Cupid's Chase participants across 40 cities walking, running, jogging, and rolling (baby strollers and wheelchairs) to make a difference in the lives of people with disabilities.
Register for the event at: www.comop.org/cupidschase.