Registration still open for 5K race at Kiwanis Park
February 09, 2023 | yourvalley.net online article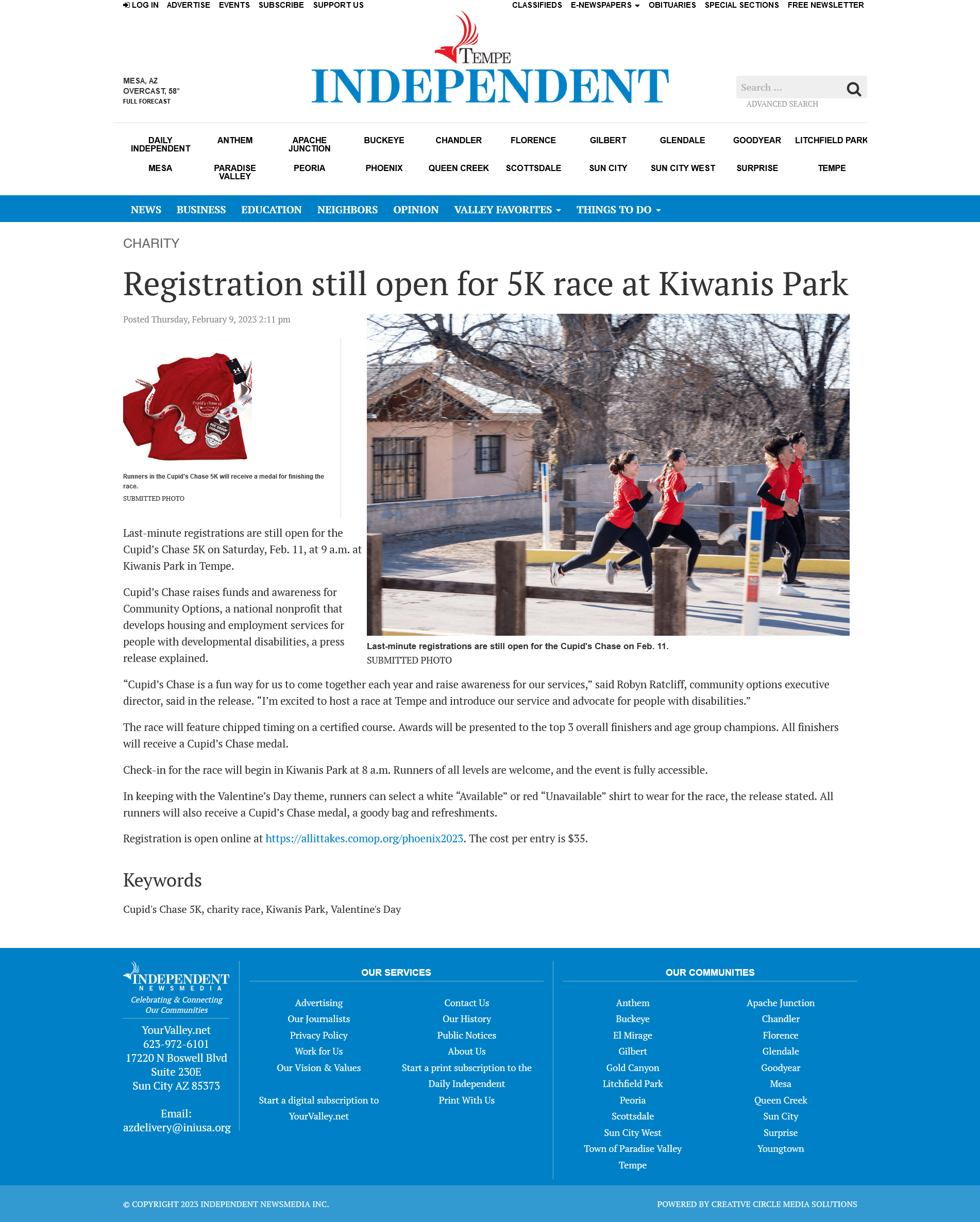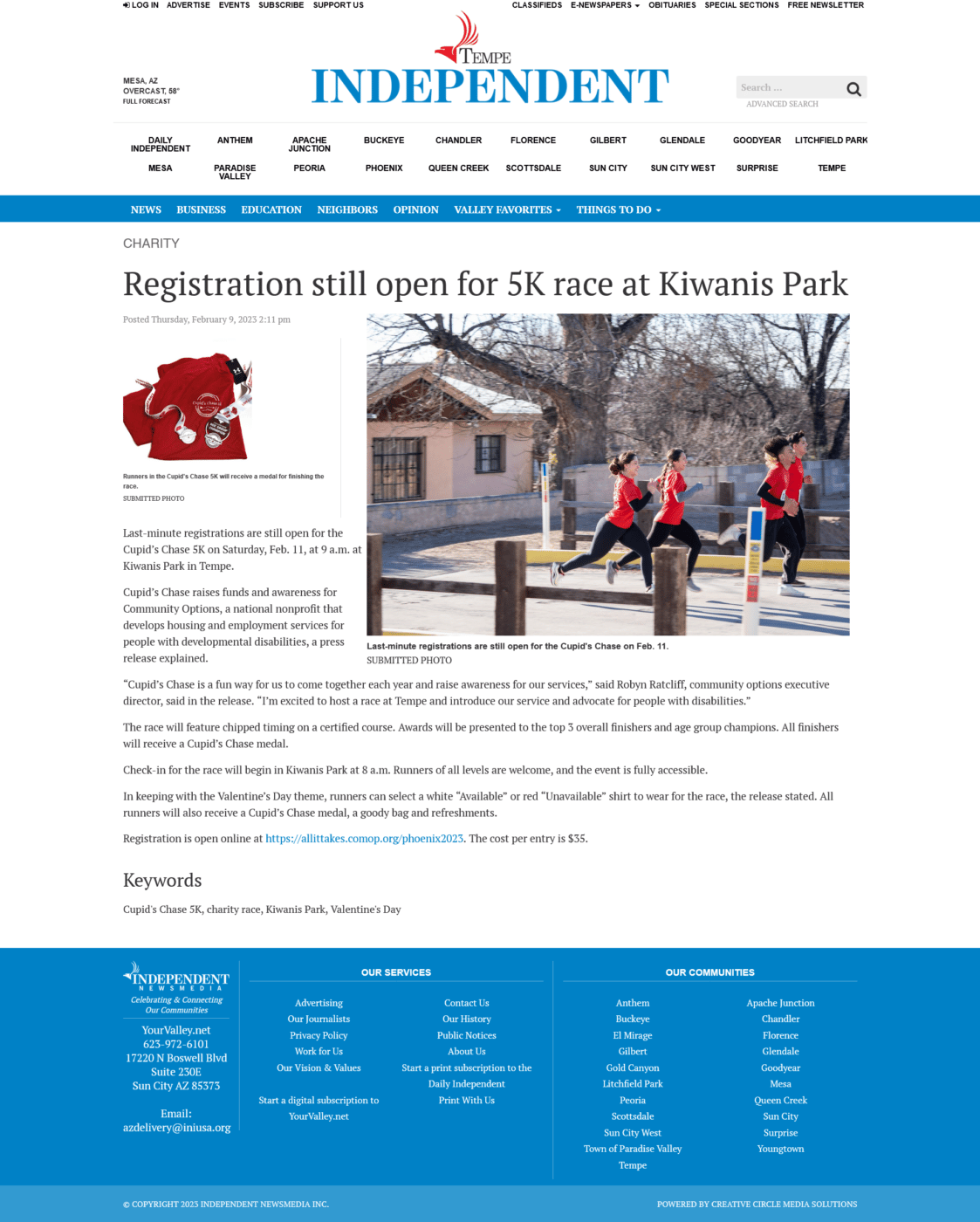 Last-minute registrations are still open for the Cupid's Chase 5K on Saturday, Feb. 11, at 9 a.m. at Kiwanis Park in Tempe.
Cupid's Chase raises funds and awareness for Community Options, a national nonprofit that develops housing and employment services for people with developmental disabilities, a press release explained.
"Cupid's Chase is a fun way for us to come together each year and raise awareness for our services," said Robyn Ratcliff, community options executive director, said in the release. "I'm excited to host a race at Tempe and introduce our service and advocate for people with disabilities."
The race will feature chipped timing on a certified course. Awards will be presented to the top 3 overall finishers and age group champions. All finishers will receive a Cupid's Chase medal.
Check-in for the race will begin in Kiwanis Park at 8 a.m. Runners of all levels are welcome, and the event is fully accessible.
In keeping with the Valentine's Day theme, runners can select a white "Available" or red "Unavailable" shirt to wear for the race, the release stated. All runners will also receive a Cupid's Chase medal, a goody bag and refreshments.