Red Ribbon Academy
Community Options Enterprises has partnered with the Parents Group to develop a medical day program that would aid adult individuals who have the most severe and fragile medical disabilities in a way that fosters growth and progress. Our goal is to improve the quality of life in a nurturing and caring medical environment that treats individuals with respect, warmth and compassion, while encouraging them to reach their highest potential. Many of these individuals have graduated out of school systems and were unable to find an appropriate program, or were denied care due to the severity of their medical needs.
Community Options provides special services for the unique individuals who attend Red Ribbon Academy. Healthcare staff developed guidelines to ensure that continuing medical care is provided at this facility while maintaining top notch programmatic and day supports. At the Red Ribbon Academy, we strive to provide person-centered care depending on the needs of the individual. It is important to have a caring atmosphere where they can thrive and strengthen relationships.
Services Offered
Red Ribbon Academy's Medical Day Program provides medical, therapeutic and recreational supports to Individuals with Developmental Disabilities. We offer innovative medical supports that are created to assist with improving the quality of life of the individuals we support. We provide and assign transportation to individuals in accordance with their demographic area.
Community Options, Inc. uses the Gentle Teaching methodology and other positive approaches to support people with disabilities. No aversive conditioning or negative behavior modification is used as to avoid any kind of physical management. All initiatives undertaken by Community Options are based on respect for the individuals and their families.
email: Ayesha.Patrick@comop.org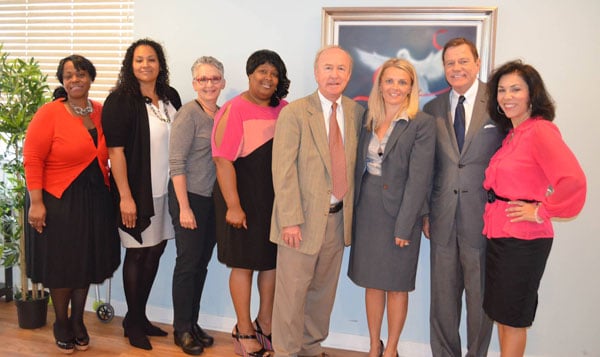 Hours of Operation
The Red Ribbon Academy is open Monday through Friday, 8am to 4pm Eastern Standard Time.
Red Ribbon Academy I
506 Hamburg Turnpike
Suites 104-108
Wayne, NJ 07470
COI – Ph: 973-905-4015
RRA – Ph: 973-905-4020
Fax: 862-257-9786
Svetlana Repic-Qira – Executive Vice President
email: Svetlana.Repic-Qira@comop.org
Ayesha Patrick – Regional State Director
email: Ayesha.Patrick@comop.org
Red Ribbon Academy II
2230 Camplain Road
Hillsborough, NJ 08844
Ph: 908-203-0240
Ayesha Patrick – Regional State Director