August 17, 2020 | njbiz.com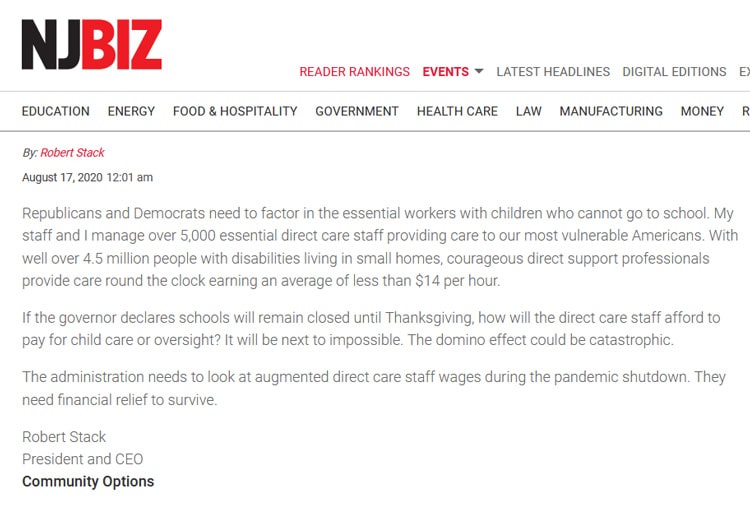 Republicans and Democrats need to factor in the essential workers with children who cannot go to school. My staff and I manage over 5,000 essential direct care staff providing care to our most vulnerable Americans. With well over 4.5 million people with disabilities living in small homes, courageous direct support professionals provide care round the clock earning an average of less than $14 per hour.
If the governor declares schools will remain closed until Thanksgiving, how will the direct care staff afford to pay for child care or oversight? It will be next to impossible. The domino effect could be catastrophic.
The administration needs to look at augmented direct care staff wages during the pandemic shutdown. They need financial relief to survive.
Robert Stack
President and CEO Community Options